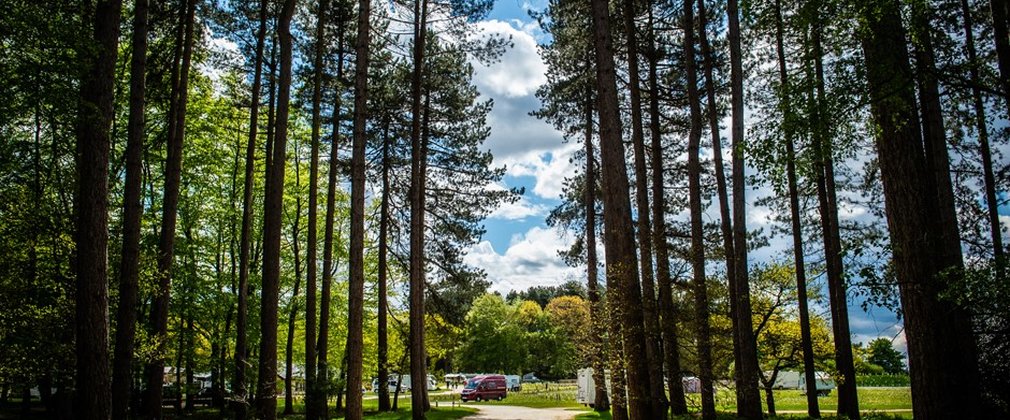 Exciting future for Camping in the Forest
Forestry England and Forestry and Land Scotland have committed to a new direction for Camping in The Forest (CiTF) by acquiring the business from The Camping and Caravanning Club.
The move follows positive discussions between the three parties, which enables Forestry England and Forestry and Land Scotland to buy the controlling shareholding of 72% from the Club. It will enable each country to separately manage its future national forest camping offer while in turn the Club can focus on its core purpose of providing its own campsites, products and services to its members.
With staycations on the rise, the purchase will also make possible the potential expansion of the network of campsites beyond existing locations, enabling more people to get closer to nature.
To ensure a seamless transition, the campsites will be operated by the Club in 2022, maintaining the highest levels of service and experience for customers.
Forestry England Chief Executive, Mike Seddon, said:
"Camping experiences bring people closer to nature and heighten their appreciation for the environment and the wildlife these precious habitats support. With an increasing awareness of the impact of tourism and travel, individuals and families are considering their carbon footprint and cultural impact, leading to a growth in 'staycations'.

"We aim to connect everyone with England's forests by creating and caring for woodlands to help businesses grow, for people to enjoy and for wildlife to flourish.

"This commitment enables us to plan for the future. Across the nation's forests Forestry England and Forestry and Land Scotland will be better placed to provide overnight stays in beautiful forest locations, helping make memories that enhance health and wellbeing.
FLS Chief Executive, Simon Hodgson, said:
"Camping is an important and accessible activity, which is only going to become more popular as more people consider their carbon footprint and opt for 'staycations'.

"As well as bringing people closer to nature and heightening their appreciation of the environment, holidaying in the fresh air in some of Scotland's most scenic forest locations is a great way to relax and recharge your batteries."
Sabina Voysey, Director General of The Camping and Caravanning Club, added:
"The Club has made significant investment and demonstrated strong commitment to growing the CiTF business. We're proud of our achievements with CiTF and have driven consumer awareness resulting in turnover and profitability increasing over the years, which allowed us to develop and open Sherwood Pines as a flagship campsite for CiTF in 2021.

"We're pleased to be leaving the business in such a strong position, and the Club will work closely with Forestry England and Forestry and Land Scotland to ensure the transition period is as seamless as possible for Camping in The Forest's valued customers."
Campers pitching up in CiTF sites to eat, sleep, play and exercise within the nation's forests every year number into many thousands, who can have a large impact on local rural economies. Many hospitality, leisure and tourism businesses are able to operate and grow as a result of this annual visitor spend.
Mike Seddon added:
"This is an exciting time for Forestry England and Forestry and Land Scotland to develop the future camping provision in the forests we care for. We are looking forward to working closely with our partners at The Camping and Caravanning Club while they operate the CiTF campsites in the year ahead as we welcome back campers to our sites for the start of the camping season."
Further details of CiTF's 16 campsites can be found here: www.campingintheforest.co.uk.
Image available here. Please credit Forestry England/Crown copyright
Notes to editor
Forestry England manages and cares for the nation's 1,500 woods and forests, with over 296 million visits per year. As England's largest land manager, we shape landscapes and enhance forests for people to enjoy, wildlife to flourish and businesses to grow. We are continuing the work we have already started to make the nation's forests resilient to climate change and by 2026 we will:  
create at least 6,000 more hectares where we integrate wilding activities in our productive forests.

increase the diversity of visitors to the nation's forests and have one million hours of high-quality volunteer time given to the nation's forests

plant at least 2,000 hectares of new, high quality, predominantly broadleaf woodlands

For more information visit forestryengland.uk Forestry England is an agency of the Forestry Commission.
The Camping and Caravanning Club is 121 years old and is the largest and oldest Club in the world for all forms of camping. It has nearly 100 Club Sites throughout the UK. www.campingandcaravanningclub.co.uk
Forestry and Land Scotland (FLS) manages forests and land owned by Scottish Ministers in a way that supports and enables economically sustainable forestry; conserves and enhances the environment; delivers benefits for people and nature; and supports Scottish Ministers in their stewardship of Scotland's national forests and land. www.forestryandland.gov.scot | twitter.com/ForestryLS
Media Contact