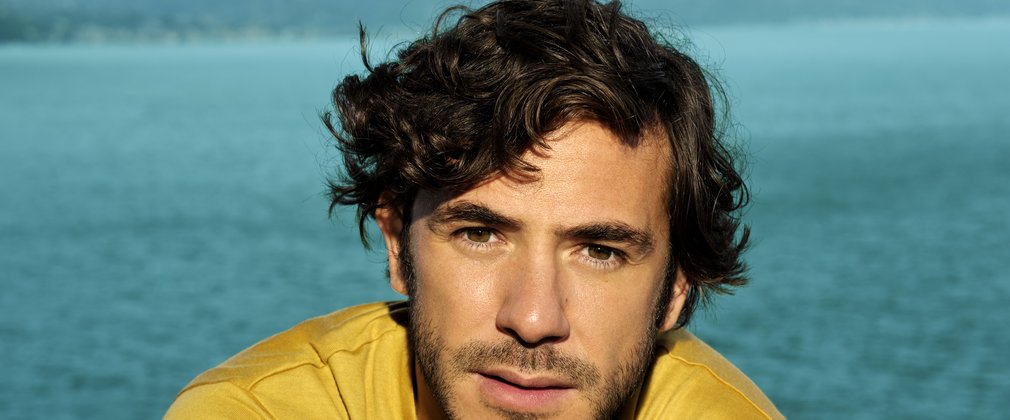 Jack Savoretti announces Forest Live dates
Jack Savoretti is the first artist to announce dates as part of Forest Live 2023, the summer concert series presented by Forestry England.
Since his initial breakthrough with BBC Radio 2 airplay in 2006, a succession of crafted albums has built the Anglo-Italian singer-songwriter an impressive career. 'Written in Scars' (2014) and 'Sleep No More' (2016) confirmed his growing popularity with gold-selling status and these were superseded by No 1 albums 'Singing To Strangers' (2019) and 'Europiana' (2021) which spawned 'Europiana Encore', a special extended edition released this year. A number of his songs have featured in TV and film such as 'Grey's Anatomy', 'The Vampire Diaries' and 'One Tree Hill'. Jack Savoretti last appeared as part of Forest Live in 2019.
Forest Live is a major outdoor live music series that introduces forests to new audiences in unique, natural woodland arenas around the country. Over 2 million people have attended a Forest Live gig in the last twenty-two years, enjoying great music and supporting the nation's forests when buying a ticket. Going to a concert helps Forestry England create beautiful places for people to enjoy, run important conservation projects and keep growing trees. Last year they planted some 6.8 million trees, caring for the nation's 1,500 woods and forests sustainably and welcoming 363 million visits annually.
Commenting on the dates Jack said:
"I love performing at these wonderful woodland locations, they are like no other live arenas. I look forward to sharing all the new music we have been releasing with you in these incredible settings."
Jack Savoretti

plus Guests
Saturday 10 June: Westonbirt Arboretum, near Tetbury, Glos.
Sunday 11 June: Cannock Chase Forest, near Rugeley, Staffs.
Saturday 17 June: Delamere Forest, near Northwich, Cheshire.
Sunday 18 June: Thetford Forest, near Brandon, Suffolk.
Tickets on sale from 9am Friday 21 October at www.forestryengland.uk/music
Notes to Editor
Forestry England supporting the nation's forests:
Forestry England manages and cares for the nation's 1,500 woods and forests shaping landscapes as England's largest land manager. For more information visit forestryengland.uk. Forestry England is an agency of the Forestry Commission.
Wildlife - Forestry England manages the biggest and most diverse area of land in England. From forests to heathlands, mountains to moors, farmland to urban green spaces. Over half of our landscapes are covered by statutory designations, including Sites of Special Scientific Interest (SSSIs), Areas of Outstanding Natural Beauty (AONBs) and National Parks making them some of the most valuable habitats for nature. Wildlife reintroduction projects include beavers, chequered skipper butterflies, pine martens and pool frogs.
People - Forestry England encourages adventures on their 1,800 miles of trails. 99% of people live within an hour's drive of one of our forests. 
Timber - Forestry England plants and harvests millions of trees every year to keep them sustainably supplying around half of the country's home-grown timber. Last year 65 different species of tree were planted. The timber is used in everything from homebuilding to furniture–making.
Businesses - Forestry England supports local businesses with over 500 private companies operating in the nation's forests.
Reducing our environmental impact - Forestry England puts sustainability at the heart of the nation's forests and all we do. We are committed to evolving our business and organisation to become carbon-lean and climate-friendly across our forest operations, landscape management decisions and other activities. Read our environmental statement
Info:
Media enquiries:
James Delanoy james@delanoy.co.uk / tel 01223 812533 for Forestry England