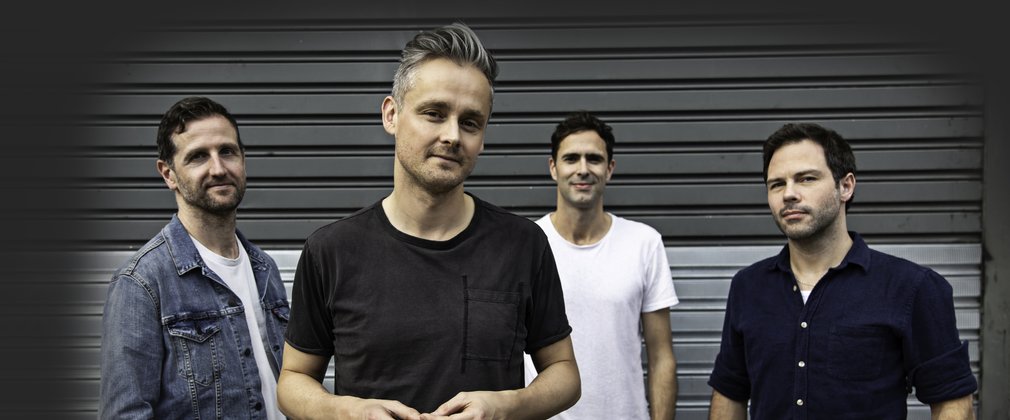 Keane announce Forest Live dates for the summer
Keane has announced dates as part of Forest Live, the summer concert series presented by Forestry England.

After a six-year hiatus, the band made a long overdue return in 2019 with their latest studio album 'Cause and Effect' and a triumphant sold-out UK tour. This release follows on from a succession of previous No 1 albums that have accumulated over 13 million sales worldwide: 'Under The Iron Sea', 'Perfect Symmetry', 'Night Train', 'Strangeland' and the seminal debut smash, 'Hopes and Fears'. Generating hit singles 'Somewhere Only We Know', 'Everybody's Changing', 'This Is The Last Time' and 'Bedshaped', this recording became one of the biggest selling albums in UK chart history and secured Keane's place as one of Britain's best-loved bands. Keane last appeared as part of Forest Live in 2010.

Forest Live is a major outdoor live music series that introduces forests to new audiences in unique, natural woodland arenas around the country. Over 1.9 million people have attended a Forest Live gig in the last twenty years, enjoying great music and supporting the nation's forests when buying a ticket. Going to a concert helps Forestry England create beautiful places for people to enjoy, run important conservation projects and keep growing trees. Every year they plant some 8 million trees sustainably, caring for the nation's 1,500 woods and forests and welcoming 230 million visits annually.
Keane with special guests Flyte + support Michael Ryan
Friday 11 June: Westonbirt Arboretum, near Tetbury, Glos.
Saturday 12 June: Cannock Chase Forest, near Rugeley, Staffs.
Friday 18 June: Thetford Forest, near Brandon, Suffolk.
Saturday 19 June: Delamere Forest, near Northwich, Cheshire. 
Tickets on sale from 9am Friday 25 September at www.forestryengland.uk/music
Notes to Editor
Forestry England is England's largest land manager. For more information visit forestryengland.uk 
Wildlife - Forestry England manages the biggest and most diverse area of land in England. From forests to heathlands, mountains to moors, farmland to urban green spaces. Over half of our landscapes are covered by statutory designations, including Sites of Special Scientific Interest (SSSIs), Areas of Outstanding Natural Beauty (AONBs) and National Parks making them some of the most valuable habitats for nature. Recently we have reintroduced sea eagles and pine martens back to the countryside.
People - Forestry England encourages adventures on their 1,800 miles of trails. 99% of people live within an hour's drive of one of our forests. 
Timber - Forestry England plants and harvests millions of trees every year to keep them sustainably supplying around half of the country's home-grown timber. The timber is used in everything from homebuilding to furniture–making.
Businesses - Forestry England supports local businesses with over 500 private companies operating in the nation's forests.
Reducing our environmental impact – Forestry England will: create less waste and increase the amount we reuse and recycle; use less energy and reduce our reliance on fossil fuels; travel less and use more sustainable modes when we do; take a whole life-cycle approach to developing new opportunities and purchases; use less water. Read our environmental statement
Media enquiries:
James Delanoy
e: james@delanoy.co.uk
t: 01223 812533 for Forestry England