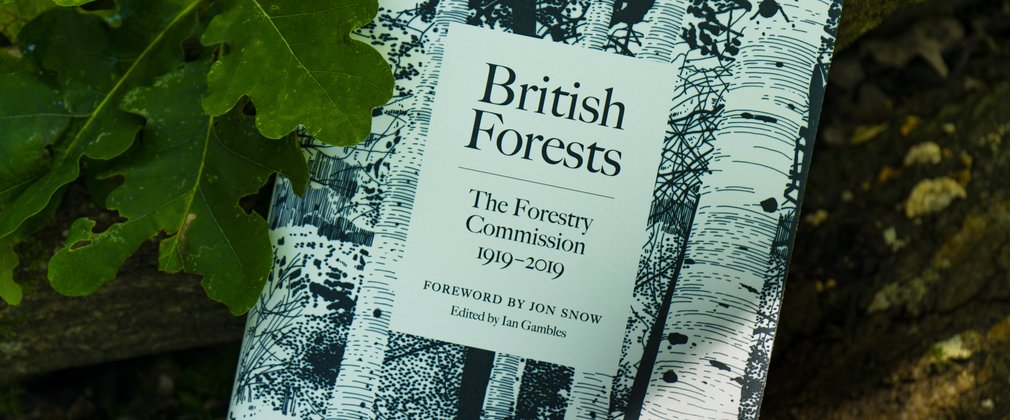 The story of forestry in Britain over the last one hundred years

British Forests
THE FORESTRY COMMISSION 1919-2019
FOREWORD BY JON SNOW
Edited by Ian Gambles

Publication date: 29 August 2019
RRP: £25
 
Founded in 1919 to deal with the chronic timber shortage after the First World War, the Forestry Commission has developed from a government department focused on production into a leading environmental organisation that champions the landscape, encouraging wildlife and public access. The sheer scale of the organisation between and after the wars meant that it built its own roads and bridges, constructed and supported entire villages and planted over two million acres of forest.

Published to mark the centenary of the Commission, British Forests examines not only its unique history but also the Commission's role in research, and the promotion of tree planting in both cities and countryside. The book features a selection of the nations' forests and beautiful botanical illustrations of trees from its pinetum at Bedgebury in Kent.

Jon Snow said, 'For me, the Forestry Commission ranks with the NHS and the Houses of Parliament as key to our British way of life. This wonderful book describes the Commission's evolution over its first 100 years, but amid the vastly increased need for more trees in Britain, for timber, to help combat climate change and tree diseases the Forestry Commission continues to play an absolutely indispensable role.'

Ian Gambles, Chief Executive of the Forestry Commission, said, 'This book brings together expertise from across our organisation to tell the story of our first 100 years. From timber production to caring for endangered species, tree related research to outdoor recreation, we hope readers will be intrigued and inspired by our work.'

ENDS

British Forests is available for extract and Ian Gambles is available for features and interview

For further information, please contact:

rachel.nobilo@profilebooks.com – Profile Editions
harry.shepherd@forestryengland.uk – Forestry Commission
The Forestry Commission
The Forestry Commission is the government department responsible for protecting, expanding and promoting the sustainable management of England's woodlands. Forestry England and Forest Research are agencies of the Forestry Commission.
Jon Snow
Jon Snow joined ITN in 1976 reporting from Africa, the Middle East and Europe, and since 1989 has been the main anchor of Channel 4 News. He is a patron of the tree-planting charity Trees for Cities and Chair of the Heart of England Forest a charity working to create broadleaf woodland in Central England that has planted over 1.3 million trees.
Ian Gambles
Ian Gambles has led the Forestry Commission in England since 2013 and is a passionate advocate of its work caring for forests and championing forestry. He has a degree in history from Oxford University, a civil service career ranging from the Treasury to the Planning Inspectorate, and a private sector background in consultancy and financial management.
Forestry England - www.forestryengland.uk/100
Forestry Commission - www.gov.uk/forestrycommission
Forestry Research - www.forestresearch.gov.uk