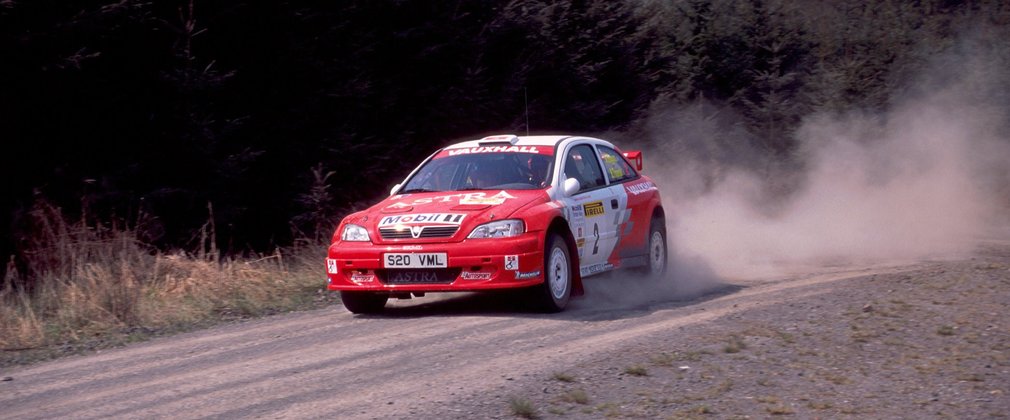 New deal for motorsport to access the nation's forests
After comprehensive stakeholder consultation and an independent review, Forestry England today announces that motorsport will continue to benefit from access to the nation's forests.

The review highlighted a number of areas of mutual interest between Forestry England and motorsports and all parties agreed to collaborate closely, evolve working practices and sustain motorsport in the forest.
The chief executive has approved in principle the new, strategic approach and Forestry England will now need to develop a long-term plan to make it happen. It has committed to keep talking and listening to the motorsport sector and other forest users.
Mike Seddon, Forestry England Chief Executive explained:
"The nation's forests have in the past found themselves at the leading edge of motorsports in England. Our review has made it clear to me that we must take the opportunity to become leaders again.

"I'm excited for the future with the welcome support from Motorsport UK and the ACU. Together, this is our chance to reduce the environmental footprint of motorsport and improve its financial support for the forests and local businesses. We'll better understand what the right event in the right place looks like, the true costs and how we deal with them. Perhaps we can bring some new audiences too.

"I know first-hand the passion and support that the motorsport community has for the nation's forests and we've worked together for a long time. This is a strong base from which we can, together, lead the changes necessary to secure the future of motorsports in the nation's forests.

"Finally, thank you to everyone that took the time to give us their views: some 1,700 individuals and organisations."
Hugh Chambers, Motorsport UK CEO, commented:
"For decades the nation's forests have hosted a wide variety of motorsport, from international rallies to grassroots entry-level club events, and everything in between. For so many there is a deep bond between our communities.

"I am delighted that with Forestry England we have secured a pathway that will enable us to build upon that strong cultural heritage, and also ensure that the communities in cities, towns and villages continue to benefit from the significant economic return they derive from local motorsport events.

"Our members have a deep respect for the unique nature of the forest stages and we are committed to playing our part in their preservation. We are fully dedicated to ensuring the long-term future of motorsport on the nation's forestry estate through this crucial partnership."
Roy Humphrey, ACU Chairman, added:
"The ACU are pleased to receive the news that, following a review of motorsports in the nation's forests, the CEO of Forestry England has confirmed that a new agreement will be struck to support motorsport into the future.

"As the recognised Governing body of motorcycle sport, we look forward to continuing our long-standing partnership with Forestry England to manage and organise quality events whilst encouraging access to the nation's forests.

"Over the next five years, we are committed to improving our sustainability and environmental impact, and will be working with stakeholders, organisers, manufacturers and other forest users to secure our sport into the future."
Background
Forestry England conducted an independent review of motorsports in the nation's forests during summer/autumn 2020 run by Rural Solutions. Staff, sector organisations and the interested public were invited to comment with some 1,700 responses. A copy of the Executive Summary is available

online

and the full report available on request.


 


The report's conclusions include: there is evidence to support a range of social and economic benefits derived from motorsport; a revised reporting mechanism is necessary to evidence the cost of hosting motorsports and there is a strong argument to demonstrate a step change in the adoption of more environmentally sound practices.


 

Forestry England will, coronavirus-permitting, consider licences for individual events from Easter 2021 and will review them every year as the plan develops and any changes happen.


 

Forestry England will continue to talk and listen to the sector and will keep them informed.


 
Contacts:
Forestry England:  Stuart Burgess, stuart.burgess@forestryengland.uk
Motorsport UK: Tracy Novak, tracy.novak@motorsportuk.org
ACU: Richard Blyth, pr@acu.org.uk