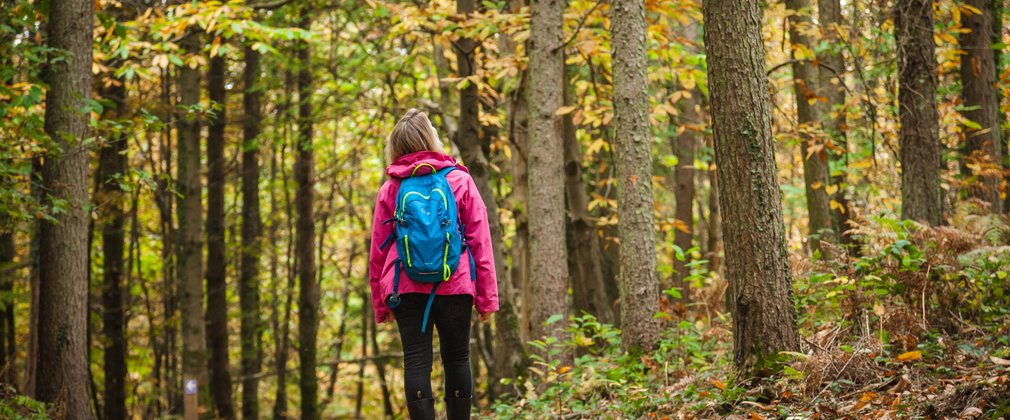 Forests give us countless benefits
We manage the nation's forests to provide benefits for people, nature and the economy. These benefits include spaces for people to enjoy and to exercise, vital habitats for wildlife, a source of sustainable timber and a means of capturing carbon to help mitigate climate change. It's important we get the balance right.
From the soils to the trees, and all the species who live in them, the whole forest ecosystem is a resource known as 'natural capital'. We use a natural capital approach to help us understand the value to society of the various benefits that come from the nation's forests.
Increasing the value of forests
Our aim is to increase the value of the benefits (or 'ecosystem services') that the nation's forests provide, whilst ensuring they are kept in the best condition. We do this through the expertise of our staff and support of partners, and by using scientific evidence and tools so that every decision we make is sustainable for the long term.
It is important that we share how well we are caring for the nation's forests. Our annual Natural Capital Account quantifies some of the benefits and assesses the extent, condition and quality of the landscapes we manage.
About our Natural Capital Accounts
We've included a breakdown of the health of natural assets in our care and trends to highlight recent developments. Our 'asset register' gives an in-depth view; from the condition of protected areas in our care and state of our ancient woodlands, to the accessibility of the nation's forests and the length of recreational routes through our woods.
It is important to note that we are not putting a price on the nation's forests by using this form of accounting. We know that the sum of what they deliver for society is far greater than we can ever calculate, and that no purchase price could ever compensate for their loss. By accounting in this way, we can ensure that the benefits forests are providing now are balanced with securing the nation's forests for future generations to enjoy.
Creating new woodlands using a natural capital approach
Rushy Knowe is a 145-hectare site in Northumberland where we are planting 100 hectares of mixed woodland and supporting a variety of open habitats.