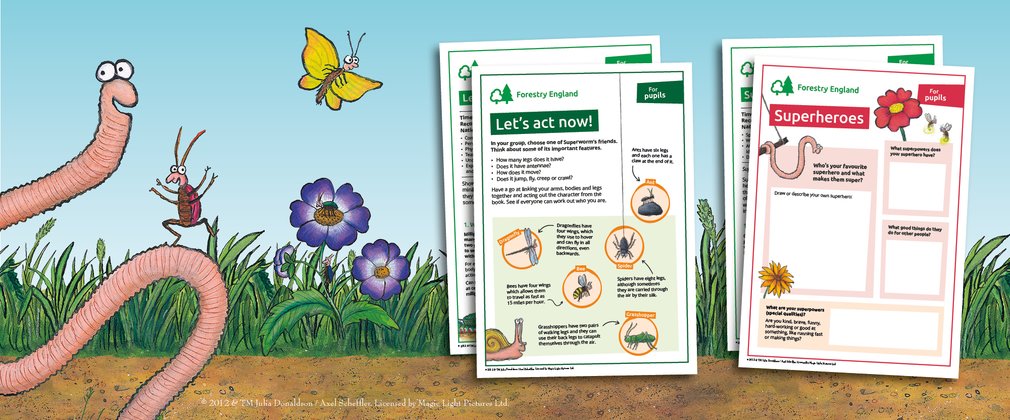 Age: 

Early years and KS1
Activities for: 

the classroom, a forest or local green space
Subjects: 

Science, physical development, PHSE, arts and design, spoken language and maths
Download your free Superworm educational resources. There are 7 colourful activity sheets to inspire your class about Superworm.
Activities include:
Super stretchy Superworm

– can you stretch like Superworm and pose like a caterpillar?

Superheroes

– trees are our superheroes but what are yours?

True of False

– A fun interactive game

Worm charming

– discover the art of worm charming, the superheroes of soil

Minibeast hunting

– explore the natural environment and see how many of Superworm's minibeast friends you can find

Minibeast cards

– create a set of your very own minibeast cards

Let's act now!

– get your class moving with the help from our Superworm's friends

The Forest Code for Minibeast Hunting
For more activity ideas check out our Superworm family activity sheets.
Get a wiggle on, there are over 20 Superworm trails across England – find your nearest trail and enjoy a Superworm themed forest visit with your group.