Forest bathing at Rendlesham Forest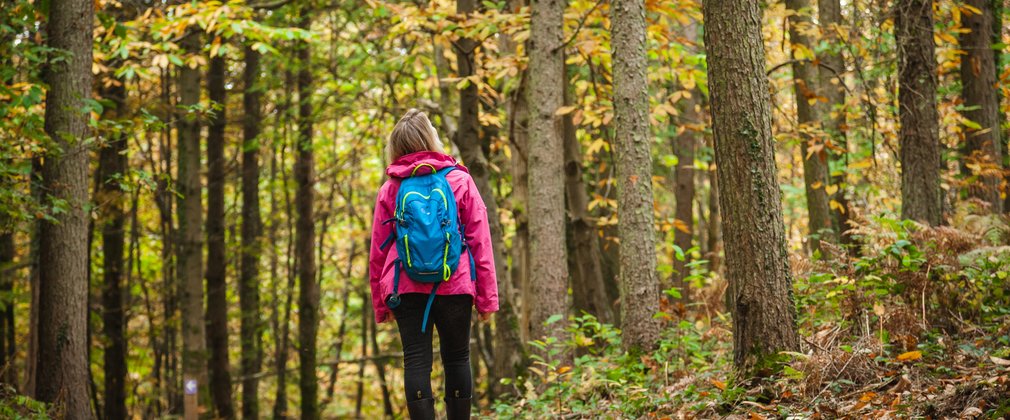 Forest bathing at Rendlesham Forest
Join certified forest therapy practitioner and forest bathing guide, Gina from Adaptable By Design for this nature-immersive wellness experience in Rendlesham Forest.
Dates for 2023
26 April, 13 and 14 May, 21 and 24 June, 15, 26 and 29 July, 12, 23 and 26 August, 9 and 20 September, 14 and 18 October.
What to expect
Forest bathing is a slow, gentle, sensory-immersive walk where you soak up the atmosphere of the natural environment. It is like no walk you've ever experienced!
Participants are guided to move gently and consciously through a series of nature-immersive moments to deeply engage the senses. These moments allow for a smooth transition to enhanced physical, emotional and mental states and improved personal and social wellbeing.
Gina is a highly experienced forest bathing guide. Her engaging and dynamic approach promotes the five stages of health: physical, psychological, social, spiritual and environmental through a carefully crafted yet flexible series of nature connection activities in all types of green and blue space.
Walks are suitable for any age group (children under 16 must be accompanied by an adult).
What people are saying about forest bathing with Gina
"Gina made a calm and safe environment which made me look at nature in a way I hadn't before. It allowed my mind to release stress that had build up. I 100% recommend this!"
"With Gina's guidance I felt like a door had been opened into a calm place that I had subconsciously been missing for a long time."
"Gina instantly made me feel safe at ease. If you are someone who needs to think less and feel more I highly recommend forest bathing with Gina and Adaptable By Design."
"What an amazing experience! I lost track of time and left with an amazing sense of serenity and calm. I would highly recommend this experience!"
Essential information
Rendlesham Forest, Tangham, Woodbridge, IP12 3NF
Booking essential
Advanced booking is required
There are toilet facilities