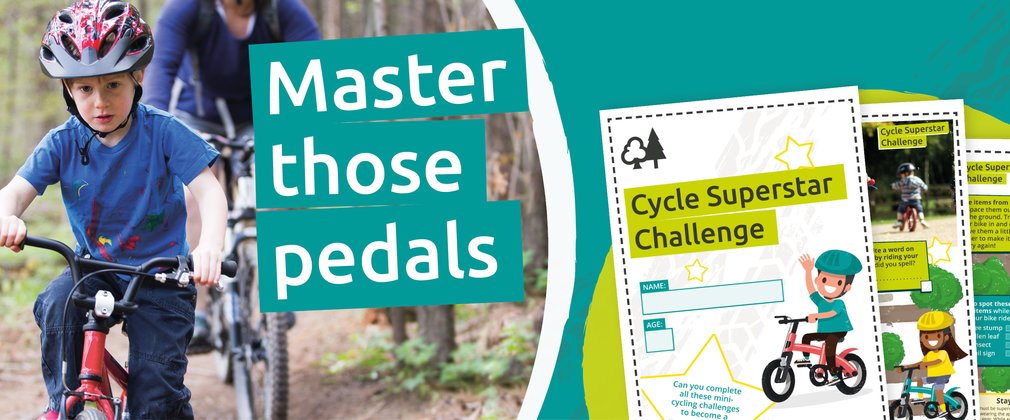 The Cycle Superstar Challenge
Download and print the Cycle Superstar Challenge to record your progress as you build confidence while learning to ride in the forest!
What's inside?
Inside you'll find activities and resources to help inspire you and keep you motivated on your journey to becoming a confident cyclist.
Complete mini-challenges and goals along the way. As you learn, record your progress, so you can look back on your experience with fond memories!
Completed the challenge?
Don't forget to share your pictures with us on our Facebook and Instagram, and then download your certificate.