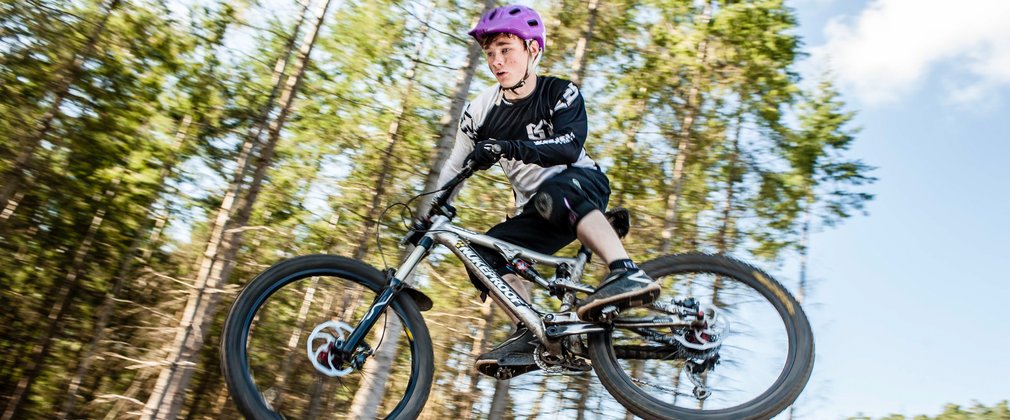 Bike park - build your MTB skills
Rogate Woods bike park is an exciting place for experienced cyclists to develop their skills.
Those riding at the bike park must sign up for a membership or day pass with Rogate Downhill. See their website to find out more. 
Activity information
Rogate Woods, Combe Hill, Rogate, GU31 5DL
Please make sure you are appropriately equipped and experienced before venturing on your MTB adventure.
Grade - Orange: Bike Park
Bike parks are suitable for riders aspiring to an elite level of technical ability; incorporates everything from full on downhill riding to 'big air' jumps.