The nation's forests and essential facilities are open, but please follow government coronavirus guidelines when planning your visit
-
read our coronavirus guidance.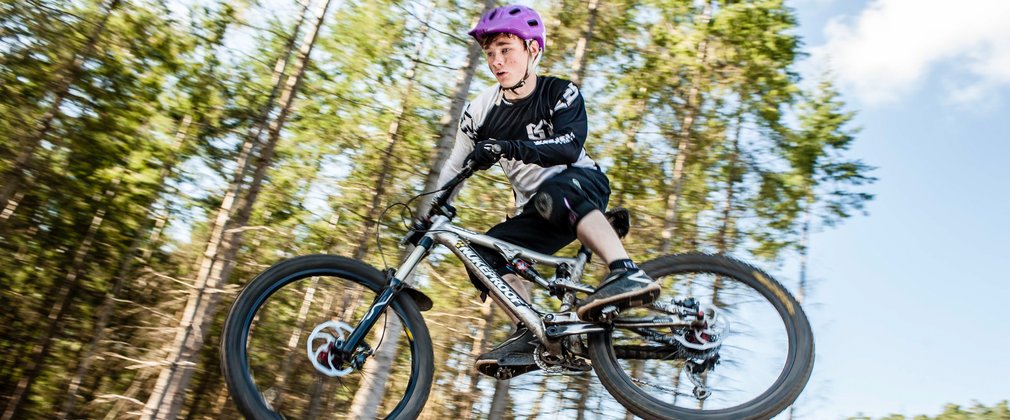 Bike park - build your MTB skills
In order to keep the local community safe, this Bike Park is currently closed, due to new national lockdown restrictions.
With our health and emergency services under such intense pressure, local people should only cycle on routes you know well and that are well within your ability level.
Activity information
Rogate Woods, Combe Hill, Rogate, GU31 5DL
Please make sure you are appropriately equipped and experienced before venturing on your MTB adventure.
Grade - Orange: Bike Park
Bike parks are suitable for riders aspiring to an elite level of technical ability; incorporates everything from full on downhill riding to 'big air' jumps.