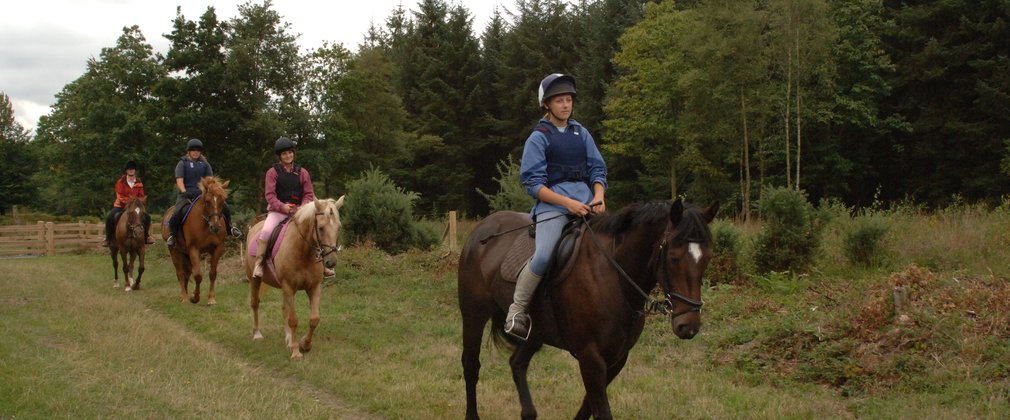 Horse riding at Salcey Forest
Riders are welcome to enjoy the sights of Salcey Forest by horseback. The trail for horse riders makes a circuit of the forest on open ridings.
Riders may enter the forest on any of the public bridleways, or use the horse-boxing point at the south-eastern end of the forest (off the Forest Road). Please be aware that this car park has limited space and is shared with other user groups, which means it can get extremely busy during peak periods. We ask that other user groups park considerately, leaving large enough gaps for boxes and not blocking boxes already in the car park.
When riding in the woodland, we request that horse riders keep to the bridleways and permissive horse trail and refrain from using other routes and walking trails in the forest. The postcode for the horsebox car park is NN7 2HA.
Trail information
Salcey Forest, Wooton Road, Northamptonshire, NN7 2HX
Take care at the four public road crossings on this route, which are well signed. Part of this route is shared with cyclists. Horse box car park postcode: NN7 2HA.