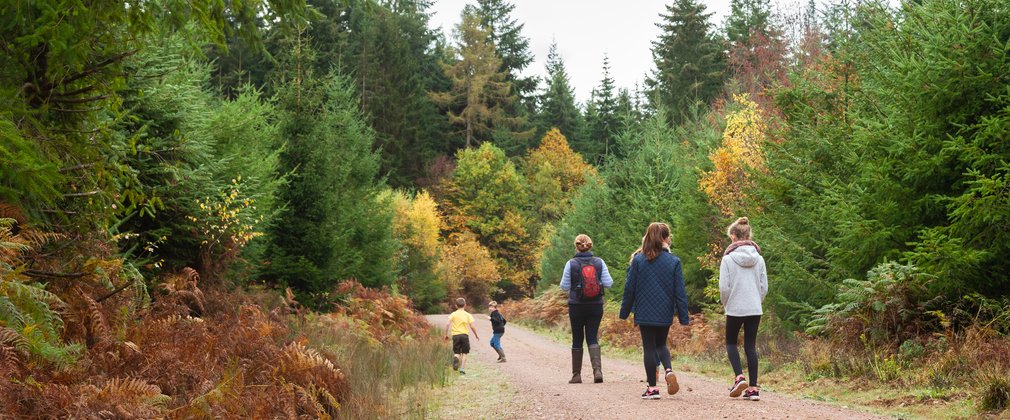 Church Path trail - circular walk to an ancient fallen oak
This fantastic circular walk takes you to the fallen Church Path Oak, one of Salcey's famous "druid" oaks, and was thought to be 400 years old when it finally fell, in 1995.
The Church Path Trail is named after the route taken to Piddington Church, particularly favoured by the 6th Duke of Grafton, with the oak he liked to stop and rest at being known as the Church Path Oak as a result. The oak reached a grand old age and one of its acorns was grown and planted next to it when it died. The dead oak is a great place to see common lizards, as they like to lie on it and bask when it is sunny.
The Church path trail is not as smooth as the "all ability" Elephant Trail but is still usable for wheelchairs and prams. It is also dog friendly.
The walk leads you through semi-natural ancient woodland where you can view a vivid colour display from the native oak, ash and hazel trees. You take a path which skirts around Salcey lawn – a relic of the medieval hunting lawn. The walk then passes a 'folly' bench at the crossroads next to the Church Path Oak – perfect for a rest whilst sheltered under your very own thatched roof!
Coming down from the boardwalk, you then pass an area where four small-scale fairy huts are located – perfect for younger children to explore. Coming to an end, the walk then loops back to where you started.
Trail information
Salcey Forest, Wootton Road, Northamptonshire, NN7 2HX
Follow the yellow markers.