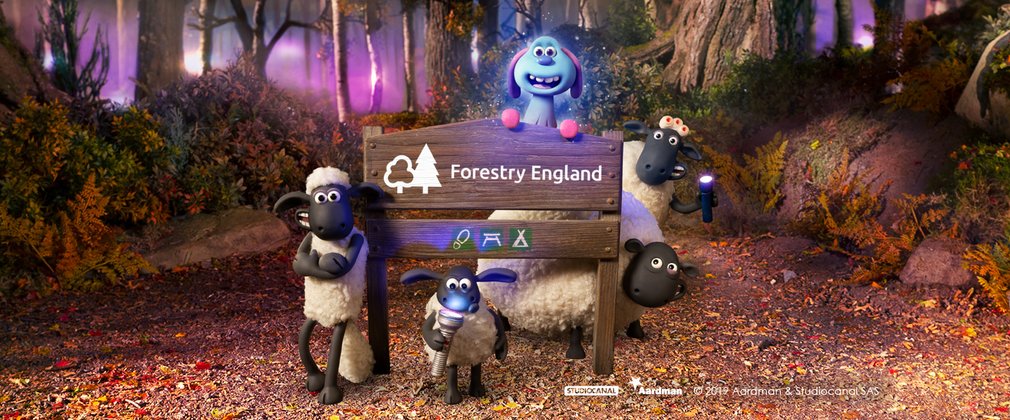 Shaun the Sheep Farmageddon Glow Trails
Join us this winter to take part in our exciting new activity glow trails featuring Shaun the Sheep to celebrate his new film A Shaun the Sheep Movie: Farmageddon. 
An alien spaceship has crashed into Mossingham Forest and Shaun is on a mission to help the inhabitant – a lovable alien called Lu-La. 
Lu-La needs your help to charge her communicator so she can call home for rescue. Hurry, she's being chased by the sinister Agent Red and her hapless helpers the Hazmats!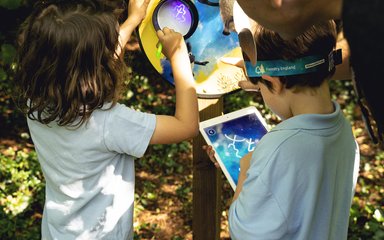 1. The app
Use the app to decipher UV puzzles in the forest, plus get active by completing challenges and increasing your step count to help Lu-La charge up her communicator.
When the communicator is fully charged Lu-La will be able to 'phone home', and you'll have a chance to grab a photo with Shaun and Lu-La as they appear in the forest in front of your eyes!
Download the app* before you come - signal can be patchy in the forest.
2. The trails 
Escape Agent Red and the Hazmats who are hot on your tail! Follow discreet signs and use the UV pen-torch from your activity pack to reveal hidden clues and puzzles in the forest! Solve these puzzles in the app to help Lu-La charge her communicator to help her get back home.
Please download the app before arriving, and get your pack from the café or Visitor Centre before setting off on the trail. This trail is aimed at families with children 6 to 12 years old, please check the route before visiting.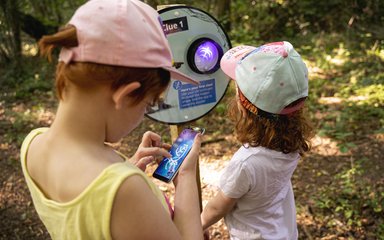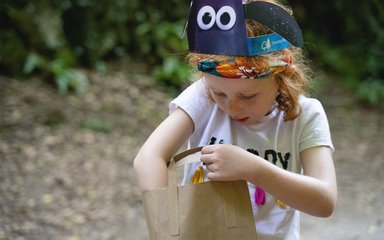 3. The pack
Grab your Shaun the Sheep Farmageddon Glow Trail Pack before starting the trail at participating forests cafés and Visitor Centres. Available for just £3.50, inside you'll find:
UV pen-torch
Glow trail activity book
Wearable Shaun the Sheep ears

Stickers of all your favourite A Shaun the Sheep Movie: Farmageddon characters

Pencil
Clue sheet
*App is compatible with devices running Android 6.0 or newer, and iOS 11 or newer.