Advanced dirt jump and downhill area at Sherwood Pines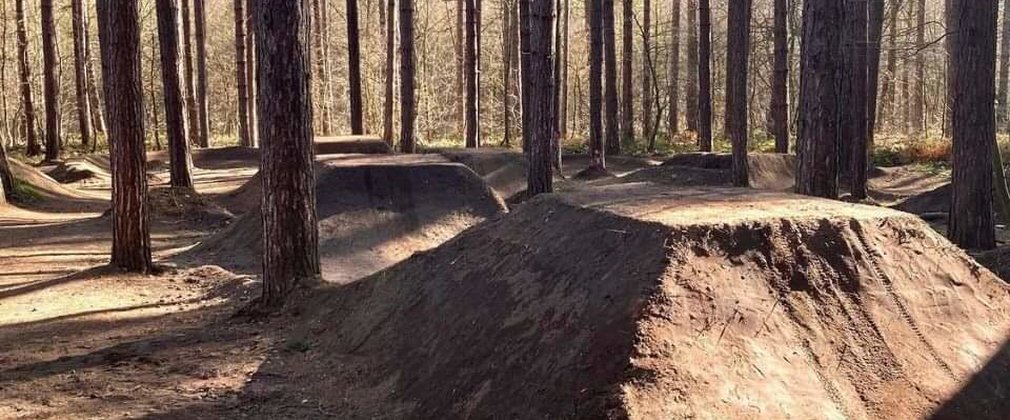 Bike park and downhill area - build your MTB skills
The bike park comprises of two distinct zones; the Dirt Jump Zone and the Downhill Zone. Both of these zones are for riders with specialised bikes and safety gear. 
The Dirt Jump Zone has a series of graded dirt jumps with a linear pump track to get you started. The dirt jumps vary from beginner to advanced and are marked with 'Freeride' signs to represent the level of difficulty.
The downhill zone starts from the wooden start tower, with four interlink runs down the hillside to the valley bottom, each run includes a series of rock drops and jumps and finishes at the Robin Hood Trail Climb from post 8. Please match your equipment and skill to the terrain you are riding on.
Bike Park information
Sherwood Pines, Kings Clipstone, Nottingham, NG21 9JL
Grade - Orange: Bike Park
Bike parks are suitable for riders aspiring to an elite level of technical ability; incorporates everything from full on downhill riding to 'big air' jumps.