The Outlaw trail at Sherwood Pines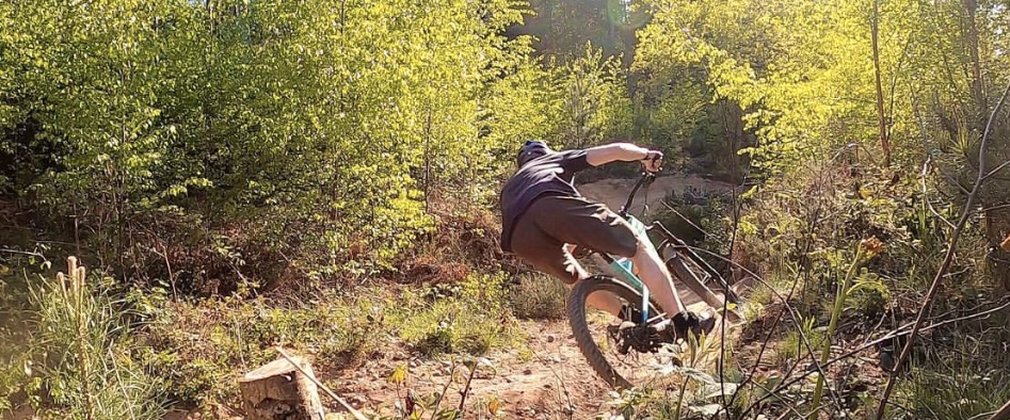 The Outlaw trail - 13km of pure singletrack
The Outlaw Trail flows through the forest linking broadleaf and pine woodland with Heathland and clear fell sites.
The trail is virtually 100% single track, the only time your wheels will hit forest road is when you cross one to hit the next section.
What it may lack in elevation, it keeps you flowing with berms and rollers with a nice mix of rocks and roots that give the trail it's red grading. At 13km long, it is fast and a challenge to ride at differing times of the year and is a great introduction to riding single track for riders wanting to progress.
To find out about cycle hire, contact our on-site bike hire specialists.
Trail information
Sherwood Pines, Kings Clipstone, Nottingham, NG21 9JL
Starts near Sherwood Pines Cycles
Red grade trails are suitable for proficient mountain bikers with good off-roading skills.