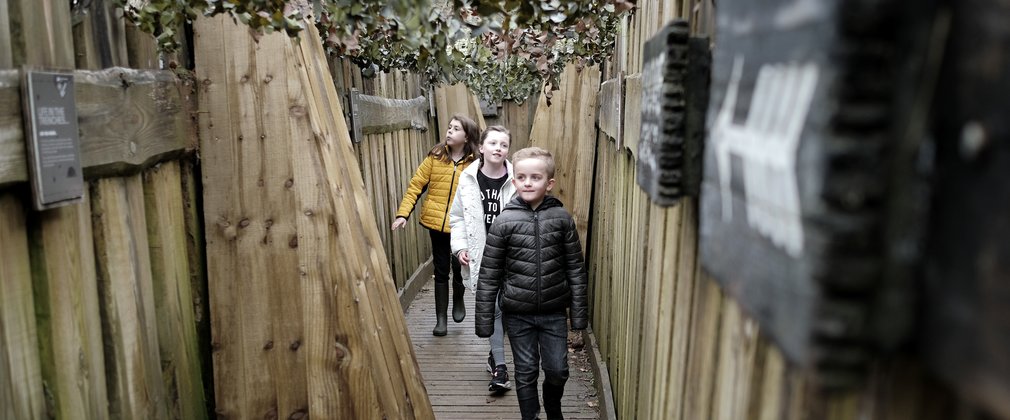 Trenches at Sherwood Pines
The Sherwood Pines Trenches installation evocatively brings the Great War experience to life. It's a life-size recreation of a trenches system that the whole family can explore. Climb down and investigate the machine gun nests, fox-holes and wealth of information on display.
The project offers a thought-provoking insight into the tough conditions endured by hundreds of thousands of soldiers in the 1914-18 war.
There's an emphasis on biographical information, telling the stories of many of those from the local area who fought.
Activity information
Sherwood Pines, Kings Clipstone, Nottingham, NG21 9JL
The exhibition is free to enter and can be accessed via the main Sherwood Pines Forestry England site.