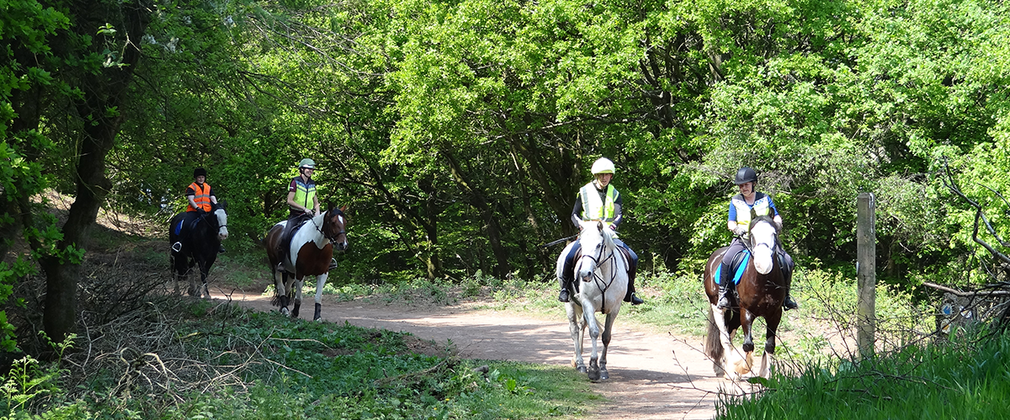 Horse riding at Shirebrook Wood
Shirebrook Wood offers a network of forest roads which show a diverse and beautiful range of habitats. There are no dedicated bridleways at Shirebrook Wood, but riders are welcome to explore the wood on forest roads. These are not waymarked. 
No permit is needed to ride at Shirebrook Wood.
The forest roads can be accessed from the north east corner (where there are mounting blocks). From there, riders can explore the west side of the wood, down to where a BOAT (Byway Open to All Traffic) bisects the site, which horses can also use. The southern corner of the wood is open to horses and it is possible to ride a circular route here or exit at the rail crossing at the south east of the site. This connects to a PROW bridleway, which is not on our land. The main area of the northern part is not accessible to horses.
For more information on our facilities, opening times and contact details, please see our visitor information.
Activity information
Shirebrook Wood, Mansfield, NG20 8XB
What3Words access location: requiring.shortcuts.seemingly.
Please show consideration for other forest users including cyclists and walkers. Please stick to the main forest roads.
The car park is not accessible to horse boxes, due to the height restriction barrier. Please access the wood on horseback. 
Is this activity for you?
The trails follow stone / dust roads.