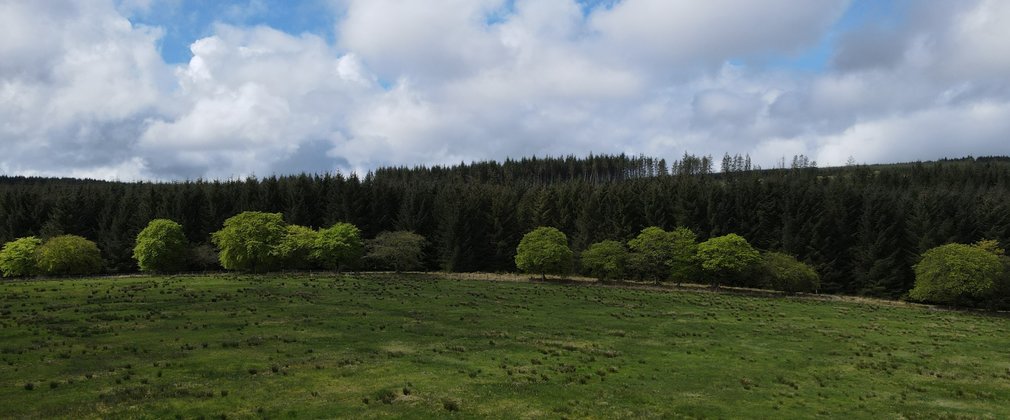 We are creating a new woodland covering 63 hectares near Longtown in Cumbria. Sleetbeck Wood will be a 'Coronation Wood' to celebrate the Coronation of His Majesty King Charles III and will join up with Kershope Forest, which we already manage.
The new woodland site, which is just over 13 miles from Carlisle, will be planted with a mix of broadleaf and conifer trees providing a rich habitat for wildlife, a beautiful space for people to enjoy and a sustainable source of timber.
Sleetbeck Wood will become part of the nation's forests we care for. It will include public access and be designed as a quiet woodland for local people to explore and enjoy.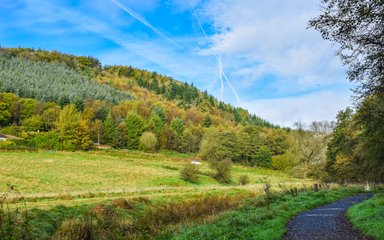 Latest updates from Sleetbeck Wood
We're now doing the detailed work of deciding the right mix of tree species which will flourish in the soil and climate conditions. We're looking carefully at the many benefits this woodland will create, including boosting biodiversity and helping nature recovery across the wider landscape.
We shared draft designs for the new woodland in autumn 2023 and invited local people and organisations to give their ideas and feedback through a consultation, which closed on 9 November. We're now looking at the ideas put forward and finalising the plans.
Planting for the future
Sleetbeck Wood is one of many woodlands Forestry England is planting by 2026 which together will cover more than 2,000 hectares and support Government targets to increase tree planting across the UK. Forestry England is creating Sleetbeck Wood and other Coronation Woods through the Government's Nature for Climate Fund.