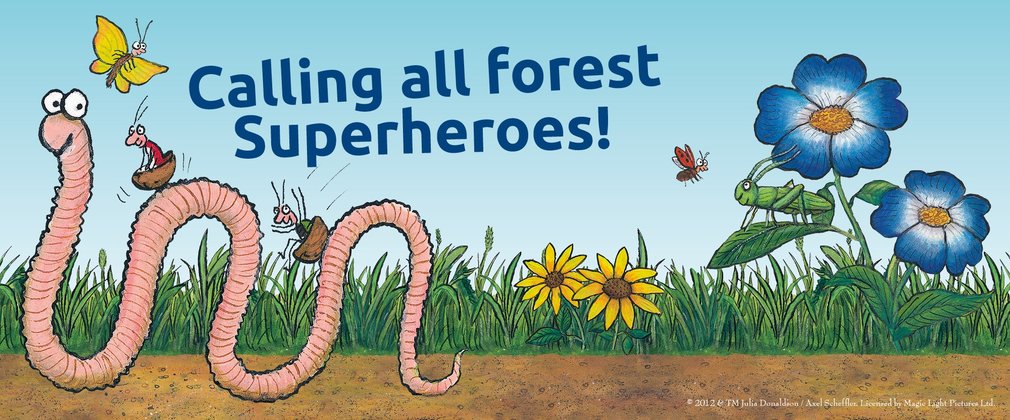 Hip, hip, hooray for SUPERWORM!
Join Superworm and friends on their brand-new forest adventure! Follow the new Superworm trail and see what amazing facts you can discover about the small but mighty creatures in the much-loved Superworm story.
With trails opening all across England, get a wriggle on, grab your trail pack, and enjoy the perfect family day out near you!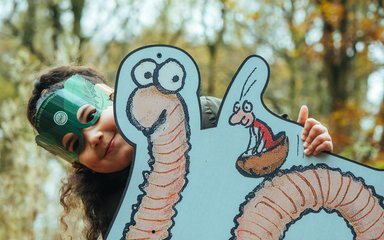 What you can expect
Featuring brightly illustrated panels and a trail pack full of fun activities, you'll get to meet some of your favourite characters from the story.  Showcasing the unsung heroes of the forest, the trail will inspire your own little superheroes to think about the everyday heroic feats of the minibeasts in the woods and forests around us.  
Don't forget to grab a trail pack, including your very own mask, and look out for the six crayon rubbings to complete along the way, as you set off with Superworm and become a forest superhero! 
Hip, hip, hooray! for Superworm's 10th birthday
Celebrate as Superworm turns 10 this summer. Head to your local Superworm trail and take part in a colouring competition to win a bundle of Superworm goodies and membership at your favourite forest!
Superworm lasso a trail activity pack!
What superhero antics will you pull off in your forest superhero mask?
Grab the Superworm trail pack for £3.50 from your nearest forest, packed with fun things to do.
Inside you'll find:
Kraft bag to colour in

Forest superhero mask

7 creature facts cards

Activity sheet to complete at home

Stickers

Pencil and crayon

Trail leaflet
Please come prepared to pay contactless and adhere to social distancing guidelines.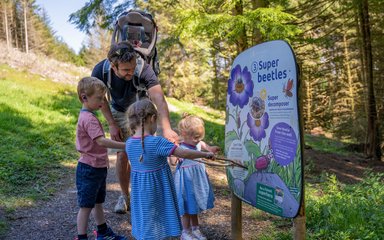 Share your experiences and photos with #SuperwormTrail