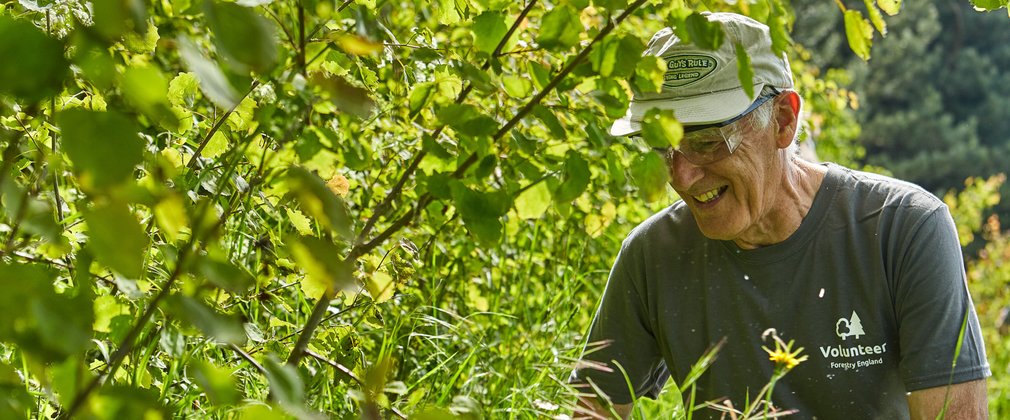 What can I do?
Dean Green Team
This group meet every Tuesday throughout the year carrying out a variety of wildlife conservation tasks in various locations across the Dean.  Further details can be found here.  
Cyril Hart Arboretum group
Meet on the first Thursday of each month carrying out a variety of tasks from tree planting to general maintenance of the Arboretum. Further details can be found here.
Beechenhurst Volunteers
Beechenhurst lies in the heart of the forest, and is one of four main recreation sites. It is home to the Sculpture Trail, play area, cafe, climbing tower and Tree Top Junior.  Beechenhurst Volunteers work alongside the Recreation Ranger providing support during weekends and schools holidays.  Tasks include site maintenance, car park management and visitor services.   For further information contact stewart.cooper@forestryengland.uk.
Dean Trail Volunteers
Meet regularly often twice a week digging various mountain bike trails, maintaining and building new trails and features with guidance and in partnership with the Forestry Commission. Further details can be found here.
Butterfly Conservation
Haugh Woods is a Site of Special Scientific Interest for its butterflies and moths, particularly the Pearl Bordered Fritillary. There is plenty of coppicing during the winter and lots of opportunity for butterfly surveying in the summer moths. For further details contact Butterfly Conservation robinhemming@btinternet.com   or  kate.wollen@forestryengland.uk.
Dymock Woods is recognised for its wild daffodils and butterfly species, with this in mind the focus here is coppicing and habitat maintenance, with the summers taken up with surveying. For more information please contact kate.wollen@forestryengland.uk.
Foresters' Forest Volunteers
Foresters' Forest Heritage Lottery Landscape Partnership Programme have a variety of volunteer opportunities from outdoor tasks with a variety of focus from the built heritage, surveying wildlife and heritage through to conservation and a variety of office tasks too! For further details and to register interest please visit their website.
Contact us
To find out more please get in touch: