Our forests will remain open for outdoor recreation and exercise. For our coronavirus guidance please follow this link
-
view now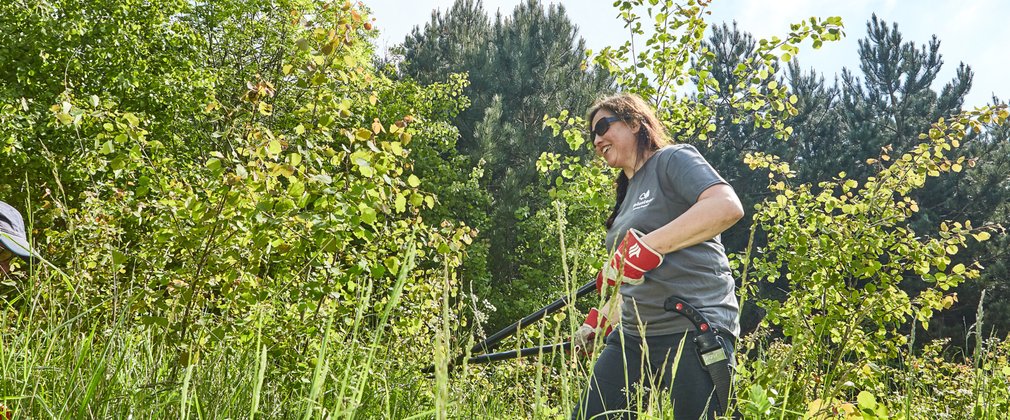 What can I do?
We are currently recruiting volunteers to get involved in tasks in the community woodlands in the Manchester area. We welcome anyone who has a passion for the forest, who is happy to participate in practical tasks and who is at least 18 years old.
Tasks undertaken include clearing vegetation, removing old fences, collecting tree tubes, and pruning trees. All of these help to enhance the woodlands for our many visitors as well as improve habitats for the wildlife living in the woods.
No experience is needed as all tools and training are provided. We also supply tea, coffee and biscuits throughout each activity!
If you are interested in signing up please complete a registration form or if you require further information please contact Tracey Greer on 0300 067 4701 or tracey.greer@forestryengland.uk
We are hoping to continue with volunteer tasks throughout the summer months so, if you can't commit to any of the dates listed but would still like to be involved, please complete the registration form or drop an e-mail to tracey.greer@forestryengland.uk
Similarly, if you do not live in the Manchester area but would still like to volunteer, please get in touch as we are keen to get groups set up in other areas including Merseyside and Wigan.
Corporate groups
If your organisation is given volunteering days and you and your colleagues would like to help us with our practical tasks, please get in touch to see what is on offer.