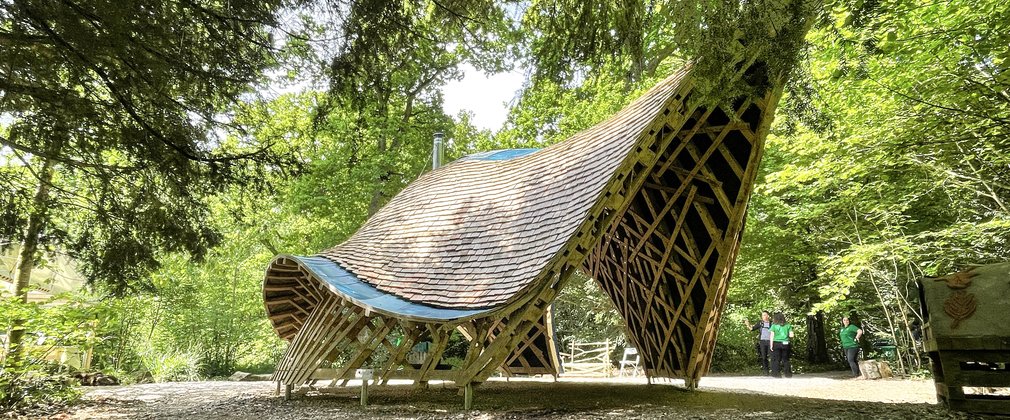 We've built a new Community Shelter!
In late 2017, our old Community Shelter was condemned and dismantled, leaving the community groups we work with no permanent shelter on site. This presented us with an exciting opportunity to assess our needs and provide fit for purpose facilities that enables us to continue to build on the success of the Community Programme.
We wanted the Community Shelter Project to be led by those who will be using the space. We worked with community groups on the design of the shelter and throughout the build process, 'by the community, for the community'.
What is the Community Programme? 
Despite the arboretum attracting over 550,000 visits per year, we are aware that many people are unable to visit because of a range of societal barriers. To address this, we developed a Community Programme as part of a Heritage Lottery Funded Project in 2014. The project aimed to reach out into our local community to enable more people to benefit from the arboretum. Evidence gathered during this project led us to look at growing the programme further to enable more people to access Westonbirt and take part in activities that support better mental health and wellbeing.
More than just a shelter
Through our work with community groups we have learnt that the provision of suitable facilities is a key enabling factor to the success of engaging marginalised communities; both in terms of providing physical shelter from the elements and, more importantly, giving participants a 'home' that provides a safe and familiar space they can take ownership of.
Through consultation with participants and group leaders we developed a wish list of key ingredients that will make the new space more than just a shelter. This includes both the basic functional elements (such as size, weatherproof, lifespan, storage) as well as more intangible aspects that will provide the space with an inclusive, uplifting and welcoming ambience (such as lightness, warmth, the ability to participate and celebrate success).
Most importantly, through this discussion we came to realise that the key to the project is not just building a structure; it is building it with the community. We wanted participants to be involved throughout, not just the initial ideas phase but the build process as well. This enabled them to develop new skills, learn to work with others and grow in self-confidence.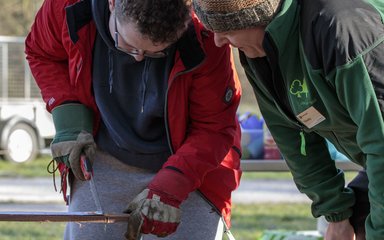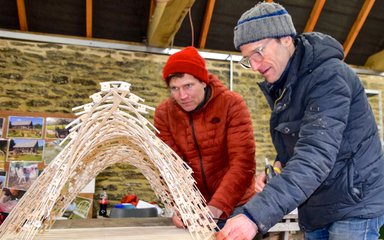 Building the Community Shelter
We were delighted to be working with Xylotek on the build, along with the help of our community groups, to create this unique and bespoke Community Shelter in Silk Wood.

We have been fortunate enough to have worked with Invisible Studio (Piers Taylor) and Xylotek (Charley Brentall) during the design phase of the shelter. 
Xylotek is a recognised leader in the UK's oak framing industry and has led some of the UK's most important oak-frame conservation projects, including the restoration of the ceiling at Windsor Castle and the restoration of Shackleton and Scott's huts in Antarctica. The perfect choice to build our new Community Shelter.