History of Westonbirt Arboretum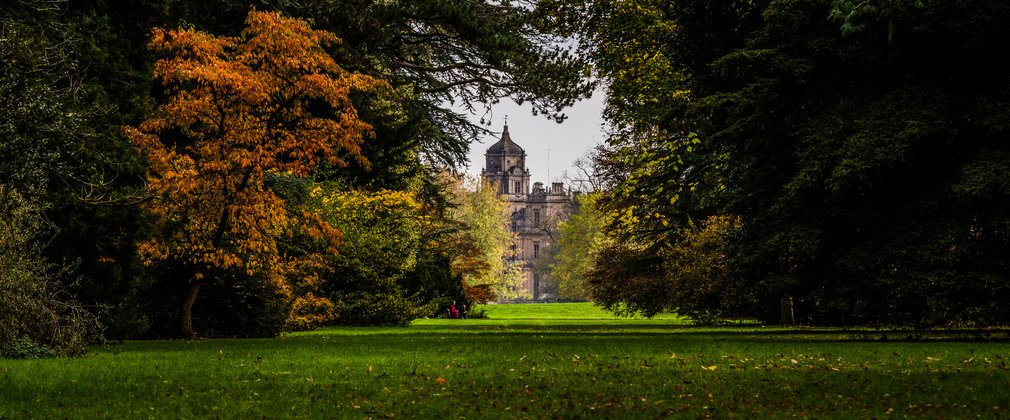 How one man's passion for plants created the world's most beautiful botanical collections....
Westonbirt Arboretum's story begins with the wealthy Victorian landowner, Robert Holford; an ambitious man with a passion for the natural world!
He started out on a project to rebuild Westonbirt House, now Westonbirt Schools, add formal pleasure gardens, including the creation of the arboretum – the gardens were to be a lasting testament to his taste and wealth.
Fortunately for him, the Victorian era was a time of great excitement in the plant world, and plant hunters like David Douglas were bringing new and exotic species travelling all over the world and bringing back new and exotic species from the farthest reaches of the British Empire.
Holford financed plant collecting expeditions all over the world, on a quest to find the rare, the beautiful and the extraordinary, and the arboretum still contains many of the original plants brought back from these trips.
He gathered together everything the expeditions brought back and planted them in his arboretum – but rather than laying them out according to species or native geographic  location, Holford planted his arboretum aesthetically, according to the Picturesque movement that was sweeping the art world at the time.
The result is a botanical collection that is famed worldwide today not only for its astonishing diversity, but also its breathtaking beauty.
By 1855, much of the Old Arboretum had been laid out, including Main Drive, Specimen Avenue and the three main rides - Holford Ride, Morley Ride and Jackson Avenue.
From the 1880s, Robert became too elderly to continue his work in the arboretum, and the dominant figure in the arboretum's development became his son, Sir George.
George expanded the arboretum across the valley into Silk Wood, planting new species amongst the woodland that had occupied the site for centuries and creating vast drives with wide verges and bays of ornamental trees. He was also responsible for planting many of the rhododendrons and maples for which Westonbirt Arboretum is so famous today.
Sir George left no heir when he died in 1926 and the estate passed to his nephew, the Fourth Earl of Morley.  In 1927 the mansion was sold and became a girls' school and the estate was split up.
In 1956 the entire 600 acres (240 hectares) were handed over to Forestry England, who had the huge task of making it openly available to everyone who wished to see it for the very first time!
Today we continue Holford's legacy of preserving the extraordinary trees in the picturesque style, and ensuring that the incredible trees we care for here are preserved for future generations.
Historic time line
1829 - First recorded plantings at Down Covet
1840 - Purchase of Silk Wood from church
1892 - Robert Holford dies, estate goes to his son
1926 - George Holford dies, estate goes to his nephew
1939 - Requisitioned to the Air Ministry during WW2
1956 - Forestry Commission take ownership
1961 - Open to the general public for the first time
1978 - Restoration of coppicing - still ongoing today
1982 - Japanese Maple Collection started in Silk Wood
1998 - All specimen trees mapped into database
2005 - Rotary Glade opened by Prince of Wales and patron Duchess of Cornwall
2009 - Propagation unit consolidated by Keepers Cottage
2014 - Welcome Building and Downs restoration complete
2016 - STIHL Treetop Walkway and Tree Management Center opens
2019 - Wood Works opens