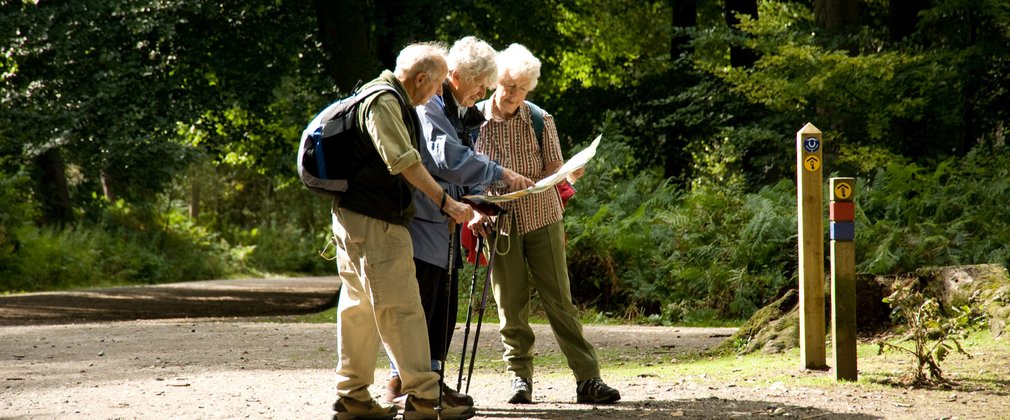 Ober Water trail - soak up the New Forest National Park on this circular walk
The circular route is marked with both yellow and red trail markers and takes you over the Ober Water. The yellow route is an ideal, slightly shorter trail for families. If you want to venture further along Ober Water to soak up the beautiful views over the water then just follow the red markers for a small extension.  
 
Trail information
Whitefield Moor, Rhinefield Road, Near Brockenhurst, SO42 7QD
There are some gentle slopes along the gravel path and a few resting places. Some sections of the trail are on compacted grass ground which can get muddy after wet weather.
Yellow Route: 1 mile (1.6 km)
Red Route : 1.5 miles (2.4 km)