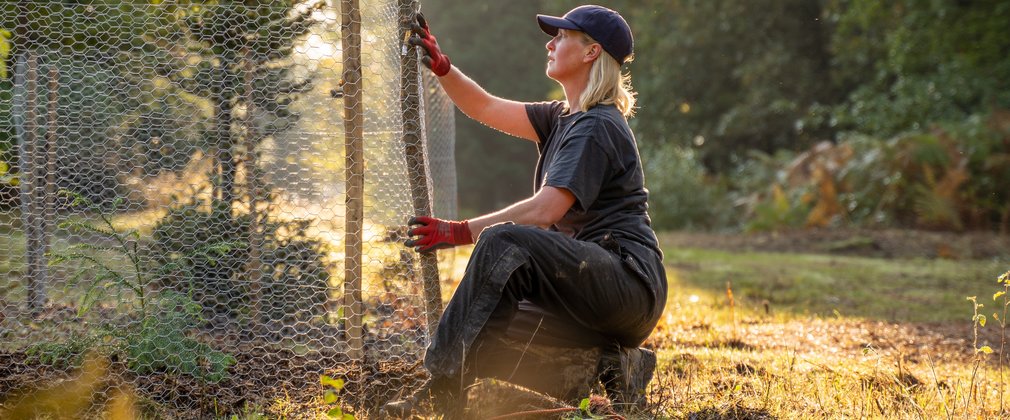 Celebrating women's connection to forests
Forestry England, Forest Research and the Forestry Commission have come together to celebrate women in forestry through a photo mosaic created by the People's Picture. The final piece, which has been made using thousands of individual images, is being displayed at an exhibition called 'Women in Forestry, the Lumberjills Story' hosted at Grizedale Forest in the Lake District, between May and December 2023. See a preview online here.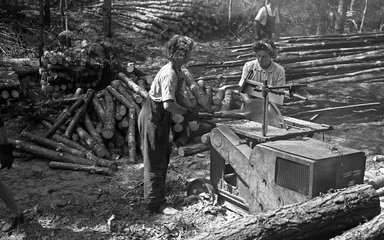 Women in Forestry, the Lumberjills' Story exhibition
Alongside the newly created photo mosaic of women in forestry, the exhibition at Grizedale Forest will also celebrate the contribution of the Women's Timber Corps (part of the Women's Land Army) - also known as Lumberjills - during the Second World War. Up to 18,000 women carried out a wide range of forestry tasks during this time, from felling and loading to driving tractors and operating sawmills.
Women in forestry today
Women have long played an important role in the forestry sector but they remain under-represented. As tree planting increases across the country, so too does the demand for a diverse, skilled forestry workforce. 
There are a wide range of careers in forestry available for women from all backgrounds, from being a forester, ecologist, or tree surgeon, to working in conservation to scientific research. There are also lots of exciting wider roles linked to our nation's forests, from business planning and management to leisure and tourism.