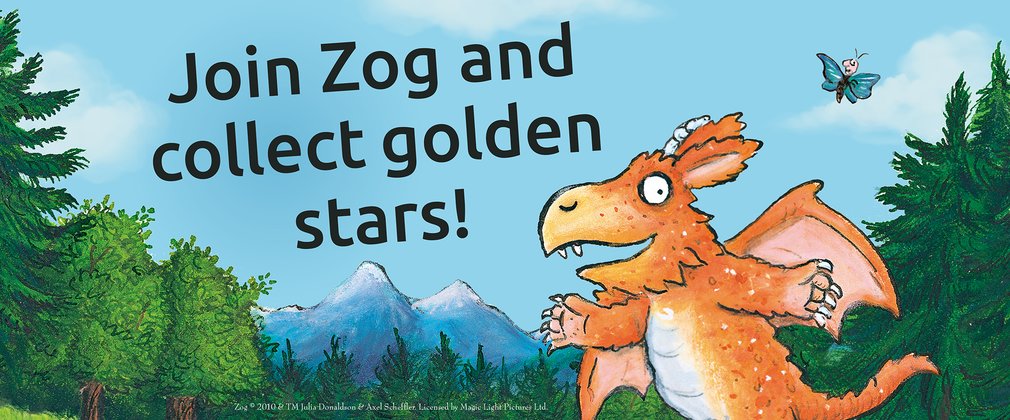 Get ready to head out with Zog on his latest forest adventure! 
With colourful panels, fun activity pack and an amazing new augmented reality Zog app to guide you, follow the trail to find out how your little dragons can help care for the forest, others and themselves. 
With trails all across England, download the app, grab your trail pack, and enjoy the perfect family day out near you! 
Zog colouring competition
Pick up a Zog colouring sheet at your local trail site and pop your creations in the on-site post box for a chance to win Zog goodies!
Zog © 2010 & TM Julia Donaldson & Axel Scheffler. Licensed by Magic Light Pictures Ltd.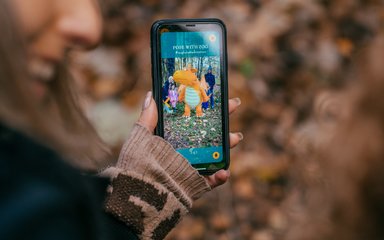 Download the new 'Zog: A Forest Adventure' app 
Point the new app at the special markers along the trail and access all sorts of exciting challenges to complete as you go. 
Thanks to our brand new app you'll be able to collect golden stars, just like Zog, and have the chance to take a photo with everyone's favourite dragon at the end of the trail! Make sure you capture photos and videos as you complete the activities, so you can enjoy looking back on an unforgettable family experience. 
Remember to download the 'Zog: A Forest Adventure' app before you visit the forest and make sure your device is fully charged! 
What can you expect? 
The interactive family trail features all sorts of facts and fun activities to teach you all the things that dragons need to know! 
Don wings and try your hardest to complete the challenges to collect golden stars, as your little dragons find out how they can help care for the forest and how the forests can help care for them. Pop on the magic glasses and look out for hidden letters along the way to solve a word puzzle too.  
When you get to the end, don't forget to do the crayon rubbing to complete your certificate and get a selfie with Zog! 
Download the new app before you visit, so you can take your dragon training with Zog to the next level, and don't forget to grab a trail activity pack as you set off on your very own forest adventure!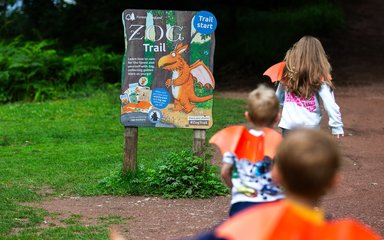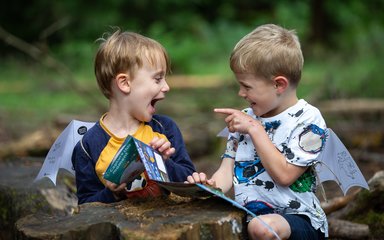 Get your claws on a Zog trail activity pack 
Grab the Zog trail activity pack for £4 from your nearest forest, packed with fun things to do on your forest adventure. 
Inside you'll find: 
kraft bag to colour in. 

dragon wings to decorate and wear. 
Zog glasses. 

stickers. 

trail leaflet. 

pencil and crayon. 
Share your experiences and photos with #ZogTrail 
Win a £250 Muddy Puddles voucher and Zog prize bundle! 
To celebrate the launch of our 'roar-some' new Zog activity trails we're giving away a special Zog prize bundle.