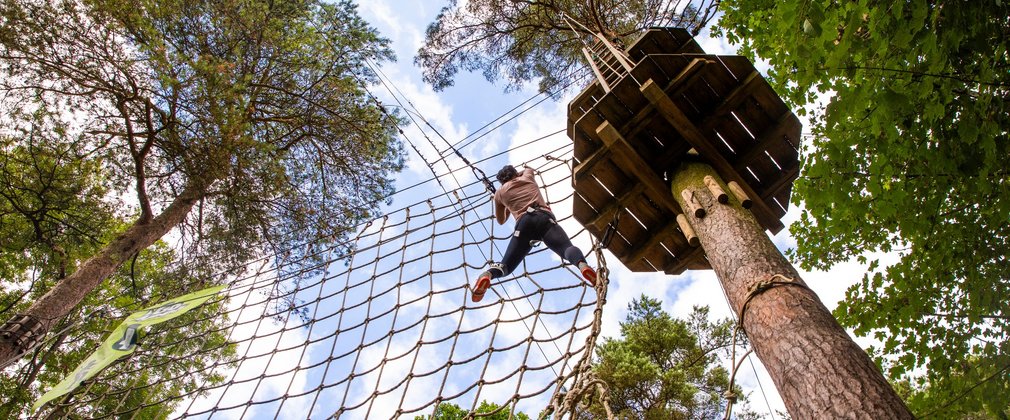 Tree Top Adventure+
Looking for something more challenging and ideal for adults? Tree Top Challenge might just be the answer.
Tree Top Adventure+
This brand-new experience will introduce you to a more challenging series of obstacles, higher platforms and longer zips. You'll absorb all the fun of Tree Top Adventure and more.
It's for those craving more – more freedom. More height. More thrill.
Rise to it and feel totally exhilarated. It's a feeling you'll want to experience again and again.
As a high ropes activity designed for families with older children in mind, this one hits the feel-good factor every time.
Search for Tree Top Adventure+ at a forest