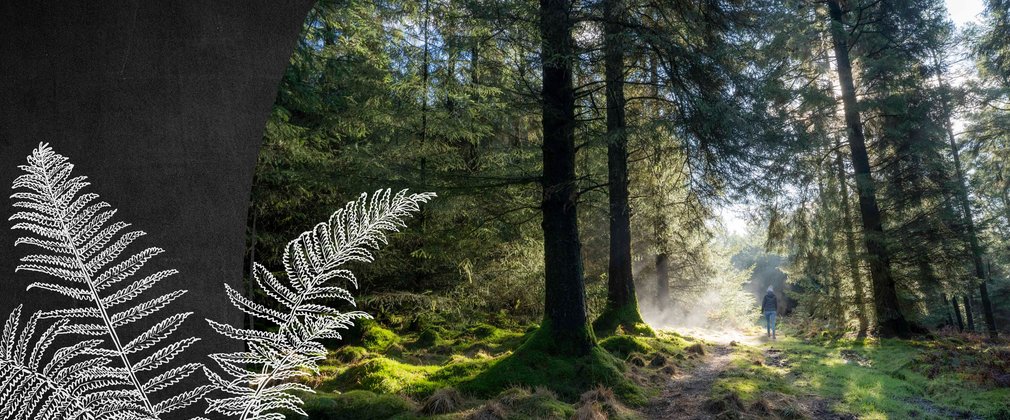 Experience the wellbeing benefits of nature at Alice Holt Forest
Spending time amongst the trees and really noticing nature is scientifically proven to boost our mental and physical health. Take some time for you and try our new wellbeing trail at Alice Holt Forest, a mindful walk through the forest that invites you to really relax.
Panels along the trail will prompt you to stop, notice and connect with the wellbeing benefits of the forest environment.
About the route
From the family cycle trail walk down the hill to the cross roads. Head south and turn right where you will find a steep incline. Take a moment to rest and look out across the forest. Once you reach the top, there is a large timber stacking area which is a great place to spot some butterflies while you catch your breath.
Turning onto the easy access trail, you'll experience the tranquility of the deep dark woods under our beech trees. You will really be able to connect with the calmness and beauty of the forest. The walk finishes at the beginning of the easy access trail and leads to our small car park. Follow the path back to the Hub area where you will find our cafe, toilets and the Visitor Centre.
Trail information
Alice Holt Forest, Bucks Horn Oak, Farnham, GU10 4LS
The trail begins at the same point as the family cycle trail.
The path throughout the walk is surfaced and accessible, however there is a steep hill in the middle section.