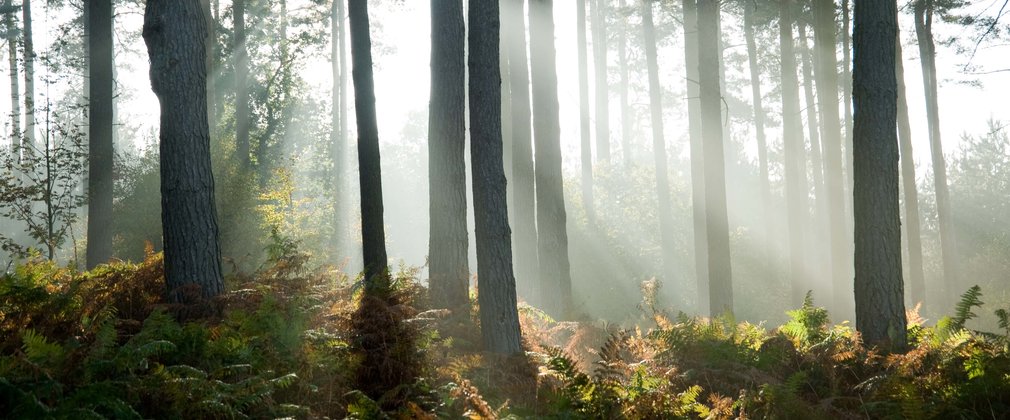 Parking changes at Cannock Chase Forest
Updated 28th October 2022
Cannock Chase Forest, the part of the Chase managed by Forestry England, is undergoing an upgrade to the parking payment machines which will see a new ticketless and cashless system installed that uses the latest number plate recognition technology.
What is ANPR?
ANPR stands for Automatic Number Plate Recognition. It is a parking system that recognises car number plates when they enter and leave a car park. It calculates how long a car has been parked.
How does the system work?
Upon entry to the site, the system records your number plate. When you're ready to leave, enter your number plate into one of the machines and it will tell you how much you owe based on how long you've been on site. Your number plate will be recognised on exit and the system will know you have paid.
If you're a member, the process is different. Please scroll down to our additional FAQs for members.
Are all car parks at Cannock Chase using ANPR?
The car park at Cannock Chase Forest visitor centre is operated by Forestry England and will be using ANPR. There are many car parks across Cannock Chase operated by other land managers. These changes will not affect those sites.
What is my car park charge used for?
When you pay for car parking or buy a membership you are making a direct contribution to the forest. From children's play areas to walking and cycling trails, bins, toilets and signage, your money goes towards making the forest a great place to visit. Forestry England is working hard to protect and improve the forest and everything that it has to offer and your contribution from parking directly benefits the work that we do in the nation's forests.
Can I pop by for a quick visit, for example to visit the bike shop to collect something?
For shorter visits such as drop-offs, deliveries or collections, you receive 20 minutes free of charge.
Is it free to park after 6pm?
Parking charges apply at all times. See our current opening times.
Do Blue Badge holders have to pay for parking?
Blue Badge parking allows our visitors, either passenger or driver, to park close to their destination in the designated spaces provided. Our forests have walking trails that suit a range of abilities and are often a destination of choice for disabled visitors.
By paying for parking you are directly contributing to the revenue needed to manage and maintain the facilities you are using when you visit our site. Parking charges are our main source of income and without this revenue we wouldn't be able to carry out the work we do managing beautiful forests for people to enjoy.
Can you pay by card or cash?
We are moving to a ticketless and cashless system. All pay stations accept card payments. The machines do not accept cash payments. This automated system will allow Forestry England to operate more efficiently and ensure staff and funds are more focused on the important role of running the forest rather than administrative tasks.
We will also be removing the RingGo app option to pay for your parking.
Will I receive a ticket once I have paid?
No. Our new ANPR car parking system in our main visitor centre car park is pay on exit so you no longer need to 'Pay and Display'. The system will know you have paid when you exit as it will automatically recognise your number plate.
Are the pay stations touch-free?
No. The pay stations have touch screens and you will be required to enter your registration and make a few other selections. We will be cleaning the screens when we can, but you should come prepared to wash your hands if facilities are available and bring your own hand sanitiser.
When should I pay for parking?
When parking in the ANPR main visitor centre car park, please pay for your parking just before you leave.
How do I become a member?
Visit Cannock Chase Forest's membership webpage for more information on becoming a member, and to sign up.
Will you be looking to increase the parking charge now you have installed new payment machines?
The cost of parking at Cannock Chase Forest will not be increased in 2022.
The charges will be reviewed in future years in line with our parking charging procedure to ensure that any subsequent increases reflect increasing cost to maintain the woodlands, but we aim to ensure they still balance with good value for a day trip for our visitors.
Will there be any additional facilities added to the site, or improvements made?
We are continuing to manage Cannock Chase Forest according to the forest design plan. Over recent years, significant investment has been made into developing the trails network and central visitor areas available to enjoy at Cannock Chase Forest.
We will continue to care for Cannock Chase Forest and maintain equipment or refresh it when we can. By paying for parking you are directly contributing to this work - thank you.
Additional questions for members
How does the system work for members?
Members vehicle registration plates will be automatically recognised when parking in the main visitor centre car park and you will not need to visit a pay station. If you experience any issue with your membership, please contact the membership team at membership@forestryengland.uk , or call 0300 068 0400 so that we can help (Monday - Friday 9am - 5pm) or you can contact our visitor information point on-site, subject to opening times.
I have a new vehicle. What should I do?
Please keep us informed of any vehicle changes by logging into your account and updating details no later than the day before your next visit. This timing is essential to ensure the system recognises your new vehicle.
I have not been able to update my details before my visit. What should I do?
Please go to the visitor information point when you arrive so our staff can assist you. This will be necessary to prevent you getting stopped at our exit barrier when you leave. This amendment will be temporary, so please still update your details online before your next visit. You can do this by logging into your account and managing your car registration data.