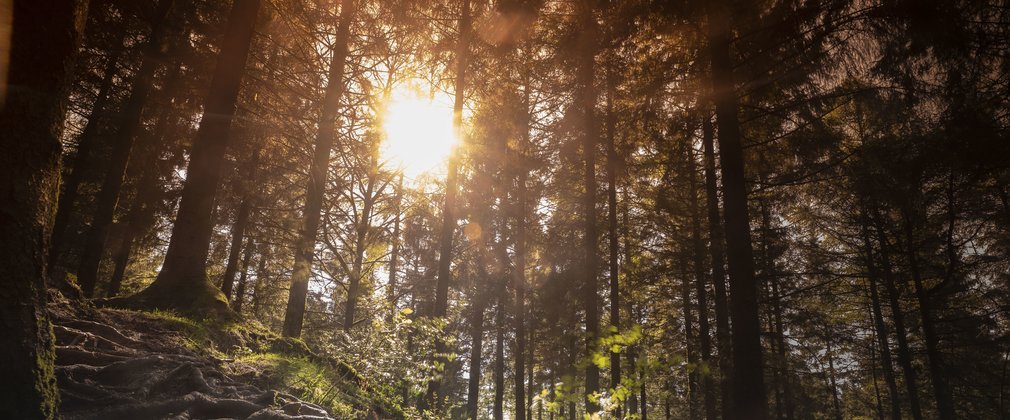 Feel Good in the Forest at Chopwell Wood
We hear from a participant of our Feel Good in the Forest programme at Chopwell Wood who used the weekly walks to help her get back to 'normal' after shielding throughout the pandemic. Hear how she benefited from being surrounded by the sights and sounds of the forest, and how this helped her realise what had been missing from their life - nature!
My story
Prior to the pandemic my life was based around the gym, however I always felt that the gym was not the best place to live. I always felt there should be 'more' to life, I just didn't know where or what. 
Then the pandemic came along and because of my medical conditions I was advised to shield for a long time. When I felt that it was time for me to return to the "new normal", I was scared and my mental health had deteriorated. I didn't know where to go or what to do. I felt that the gym was not a safe place to return to.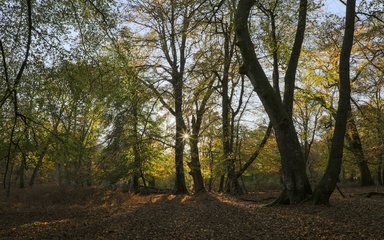 Discovering Feel Good in the Forest
I first approached my GP who put me in touch with Talking Therapies and other sources of help. I started to gain confidence going outside on my own for walks close to home. One day I decided to visit Chopwell Wood with my partner and I saw a poster for a walking health group on Wednesday afternoons. I booked a place for the following week.
Of course I was nervous being on my own in a new group for the first time in months. However, I need not have worried. Everyone was very friendly and respectful of each other. I enjoyed the walk and the tea and biscuits afterwards - and of course the chat! I felt happier and 'normal' again, even with the social distancing measures in place.
I attended every week from then on and could feel myself gaining confidence and becoming less anxious each week. I looked forward to Wednesday coming around each week.
I realised that what I had been missing in my life prior to the pandemic was NATURE.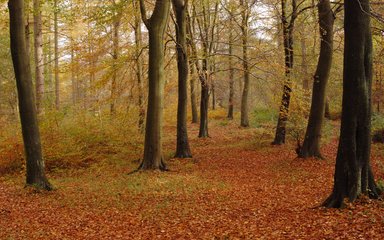 The forest effect
I noticed that time spent in Chopwell Wood made me feel relaxed, balanced and calmer. The sights and sounds of the wood became something I had to have on a regular basis. I noticed the plants, the trees, and best of all the creatures and birds in the forest! I regularly saw deer, squirrels, stoats, woodpeckers, long tail tits, wood pigeons and many red kites - lovely!
Eventually my mental health improved greatly and my physical issues improved too. Being in the forest brought me back to myself and the world seemed less scary. I realised that what I had been missing in my life prior to the pandemic was NATURE. Being at one with nature in the wood.
Recently I had the opportunity to learn to ride a bike in Chopwell Wood, I had never been on a bike before but was encouraged to join a course with Bikes for Health. I can now officially ride a bike and the instructors were marvellous, very patient and understanding. 
I believe that forests and woods are places that can offer wellbeing, health and enjoyment for all. Everyone should experience the power of magic in green places. The sights, sounds and smells of nature are so powerful. 
An introduction to forest spaces should be available on a prescription for everybody. 
Want to know more?
If you would like to find out more about social prescribing through nature, you can read about the Feel Good in the Forest programme we run at Thames Chase and Chopwell Wood.