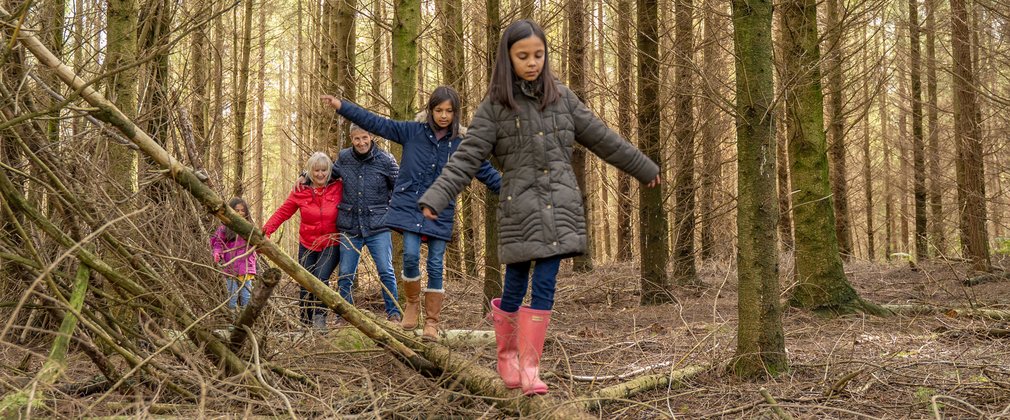 Do you accept gifts in wills?
Yes, we do.
Why does Forestry England need my support?
We look after more land and more trees than any other organisation. We are a public body, but we receive limited public funding and generate most of our revenue ourselves. The money we get from our valued supporters is vital, and goes back into creating beautiful forests for people to enjoy and homes for wildlife.  We are committed to working in the nation's forests for the good of society. Our work today influences what the nation's forests look like for generations to come. We think beyond a lifetime to imagine how England's countryside needs to adapt to a changing climate and cultural changes. A gift in your will can help us to do this.
How do I make a will or amend an existing will?
It is recommended that you use a qualified solicitor or specialist online provider when writing a will. If you are amending an existing will, it is also important to seek legal advice to ensure any changes are made properly using a codicil.
What type of gift can I leave?
There are different types of gift that you can consider leaving in your will. A pecuniary gift is a specific sum of money; a residuary gift is a gift made from whatever is left in your estate after all debts and bills have been paid and all specific and non-specific gifts have been distributed.
Do I have to leave a certain amount?
No. Every gift in every will, no matter how small, helps us to look after the nation's forests. Now and for future generations.
How do I leave a gift to Forestry England in my will?
You just need to include our name and address:
Forestry England, 620 Bristol Business Park, Coldharbour Lane, Bristol, BS16 1EJ
Along with details of the gift you have chosen to leave us. Once we receive your gift, we will write to your executor and tell them how your money will be used.
Do I need to tell you that I'm leaving you a gift in my will?
No. You don't have to tell us that you have included Forestry England in your will, but if you do decide to let us know we'd welcome the opportunity to thank you for pledging a gift to us. It's also helpful for our future planning if you are able to tell us about any kind of donation you've made provision for.
Can Forestry England claim Gift Aid on any donation made in my Will?
Forestry England is not a charity, so we cannot claim Gift Aid on any donation you make to the organisation.
How can I get in touch?
Our national office is staffed Monday to Friday 9am – 5pm.
Write to us at: Forestry England, 620 Bristol Business Park, Coldharbour Lane, Bristol, BS16 1EJ
If you are an executor, further information is available on our FAQs for solicitors and executors page.