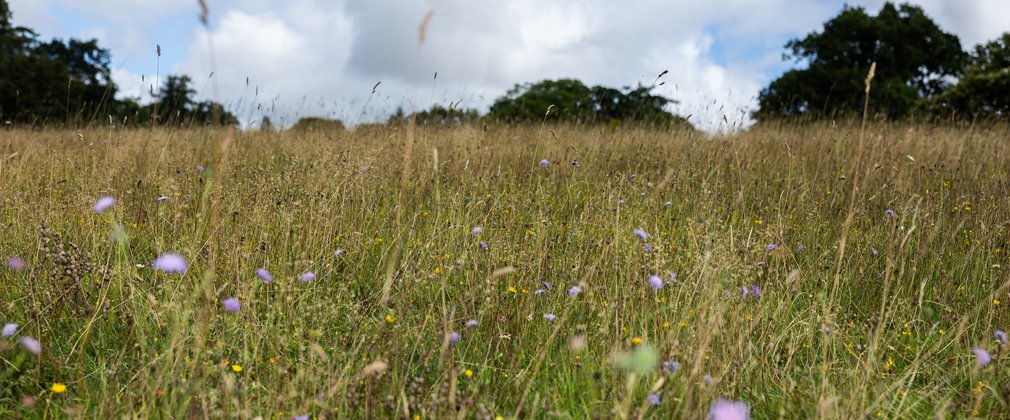 With funding from the Better World Community Fund, British Airways (BA) are supporting us to plant 9,000 trees in Buckinghamshire. The trees will form part of Wing Wood, a brand new woodland site that will also include a wildflower meadow.  
BA's support is also allowing us to launch a new individual giving campaign via the Crowdfunder platform. This will raise funds from BA's customers, staff and the public to further expand the wildflower meadow at Wing Wood, with BA also contributing funding to kickstart the campaign. Our appeal FAQs page will help answer any questions you may have.
Find out more and donate using the Crowfunder link below.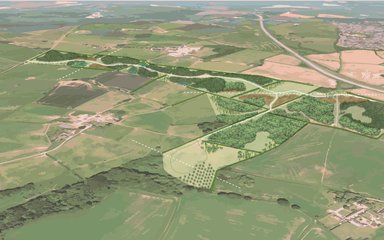 Wing Wood – a new woodland for Buckinghamshire 
British Airways support will see the planting of 9,000 trees at this 51-hectare site. The site has been created following public consultation and will include a mix of tree species suited to the locality, five new wildlife ponds, wildflower meadow and a community orchard as well as accessible paths for walking and cycling.  
In addition to carbon sequestration and benefits to air quality, the woodland will provide habitats for butterflies, birds, small mammals and pollinators, further helping nature and boosting biodiversity at the site.  
The BA Better World Community Fund supports a wide range of projects, charities, and organisations with a vision to create a better, more sustainable and inclusive future for all.   
Mary Brew, Head of Community Investment and Responsible Business at BA said of the partnership: 
 "At British Airways, we're incredibly proud of our BA Better World Community Fund, which has supported more than 170 charities and organisations across the UK. This latest partnership with Forestry England is another brilliant project we're delighted to support through the Community Fund. We're looking forward to seeing how the partnership can develop" 
Speak to a member of the team about how we can support your environmental goals