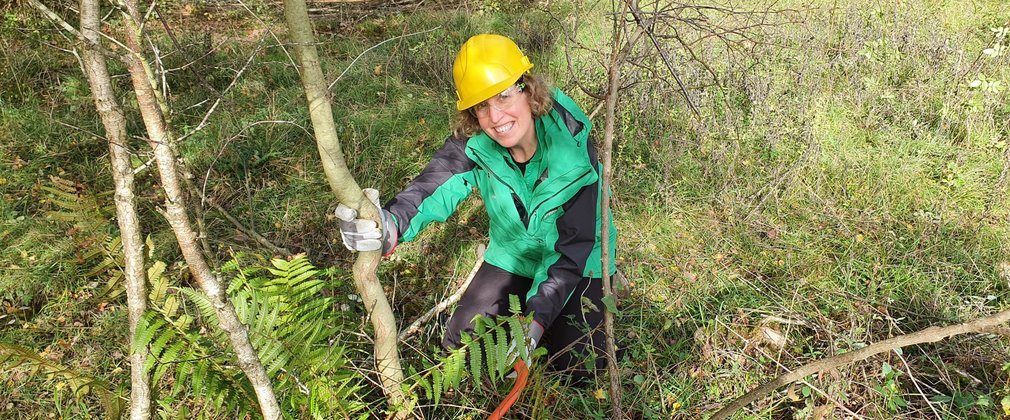 Shadow Volunteering at Forestry England
Our Shadow Volunteer scheme puts successful applicants into the heart of the work we do by placing them into teams where they will learn from Forestry England colleagues as they carry out their day-to-day tasks.
Shadow volunteers are given training and will develop on-the-job skills and experience during their placements, which run one to three days a week for a period of six months.
The scheme runs twice a year in a selection of the nation's forests. Watch the video below to find out more.
Could you be a Shadow Volunteer?
We are looking for individuals who want to gain practical experience in the forestry sector and who are also interested in pursuing a career in conservation, community engagement, recreation, site management, or working with volunteers and the public.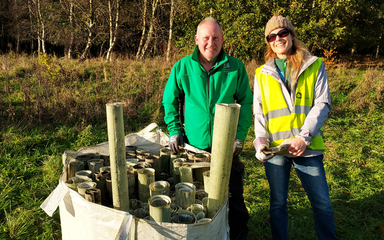 Why does Forestry England run the Shadow Volunteer scheme?
We are proud to be able to offer the shadow volunteer programme to individuals with an interest in pursuing or considering a career in the forestry sector.  
Not only does it give valuable experience for those taking part in the scheme, but it also provides the nation's forests with an extra pair of hands to support their forest habitats, timber resources, trails, recreation facilities and community engagement. 
We have the opportunity to reach out to a diverse range of people and give them a taster of what it means to manage our magnificent forests, and through decision-making and management of the environment, to make a positive impact at a local and global level.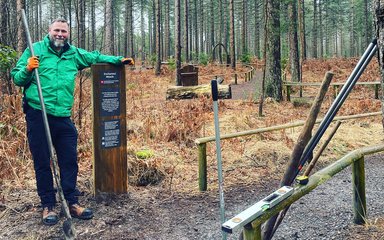 Apply now for the September 2023 intake
Recruitment for September 2023 is now open. Applications close on Sunday 9 July 2023 and interviews will take place between Monday 24 July and Friday 4 August.
The Shadow Volunteer roles for this recruitment round are listed below. The role profiles provide background information, a person specification, information on how to apply and a link to an online application form.
If you are interested in more than one role, you will need to complete a separate application for each. It's fine to use the same information in each different application.