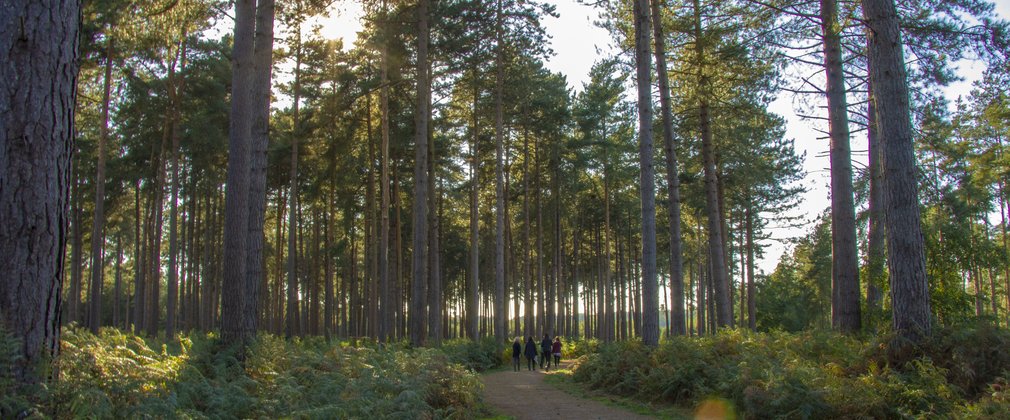 Thetford Forest is a patchwork of rich habitats, supporting fascinating and internationally rare wildlife. From pine forest and wet woodland along river valleys, to open wetland, fen, and heathland, there is something different around every corner. However, there are challenges to ensure the sustainability of Thetford Forest and to allow biodiversity to continue thriving. The Thetford Open Habitat project is part of meeting these aims.
A Site of Special Scientific Interest
Thetford Forest is designated as a Site of Special Scientific Interest (Breckland Forest SSSI) for rare plants and invertebrates as well as for the ground nesting bird species, Woodlark and Nightjar. These SSSI species are dependent on open habitats within the mosaic of the forest.
However, the SSSI is currently in unfavourable recovering condition with low populations of these species due to a reduction in habitat availability and quality.
Reaching favourable condition across 75% of protected sites by 2042 is a key objective from the Government's 25 Year Environment Plan and is reflected in Forestry England's Biodiversity Plan.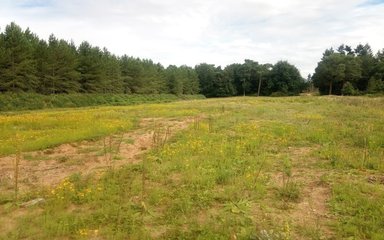 What can we do to improve conditions?
To improve the condition of the SSSI and biodiversity more generally, we need to enhance habitat availability and quality. The overall objective of the Open Habitat Plan is to create permanent open habitat within Thetford Forest in the best possible way for species of conservation interest.
A key piece of research that informed this plan is the Breckland Biodiversity Audit. A group of stakeholders identified the habitat requirements of priority species and how the open space should function and be managed.
This suggested that a network of widened tracks (also known as rides) through the forest is the optimal form of open habitat for SSSI plants, invertebrates, and wider biodiversity. The widened rides will link to existing areas of heathland to provide connectivity across the landscape.
This is an exciting opportunity to work at a landscape scale, taking steps to counter the decline in biodiversity in the UK.
How will we do it?
We will create 375 hectares of open habitat corridors by widening some existing forest tracks from 10m to approximately 40m. This equates to increasing permanent open habitat within Thetford Forest by 2% which will allow us to continue to meet the UK Forestry Standard requirement for 10% open space.
The open habitat along the ride will swap over from one side to the other to create a weaving corridor through the forest. The corridors will narrow and widen at various points creating visual features of interest within the landscape.
See the gallery below for visualisations of the project stages and read our FAQs for more details.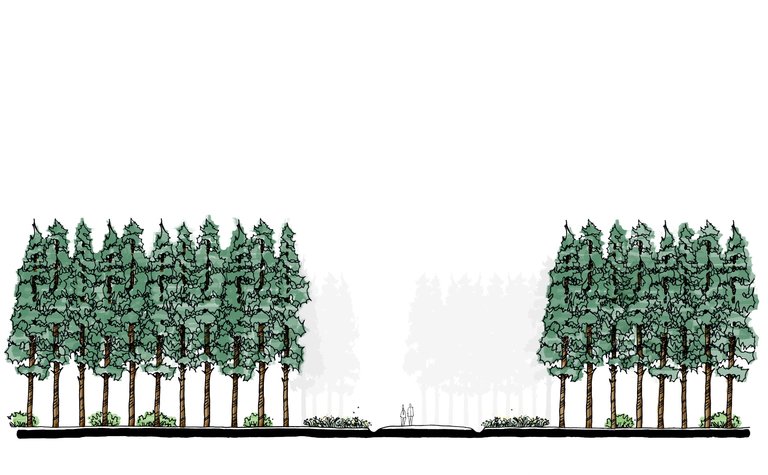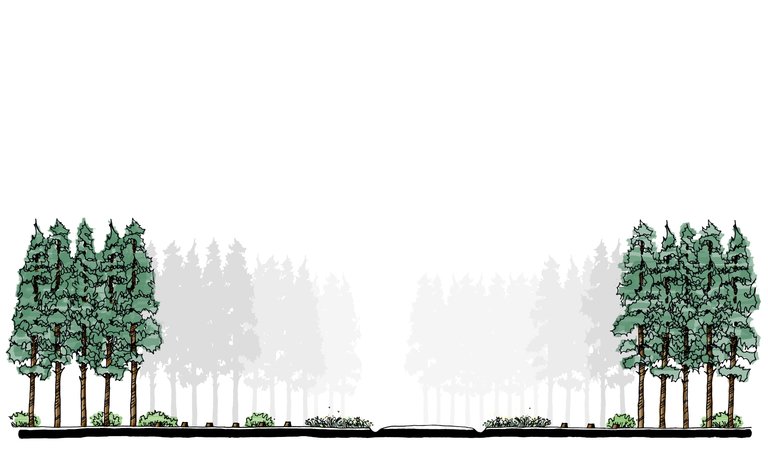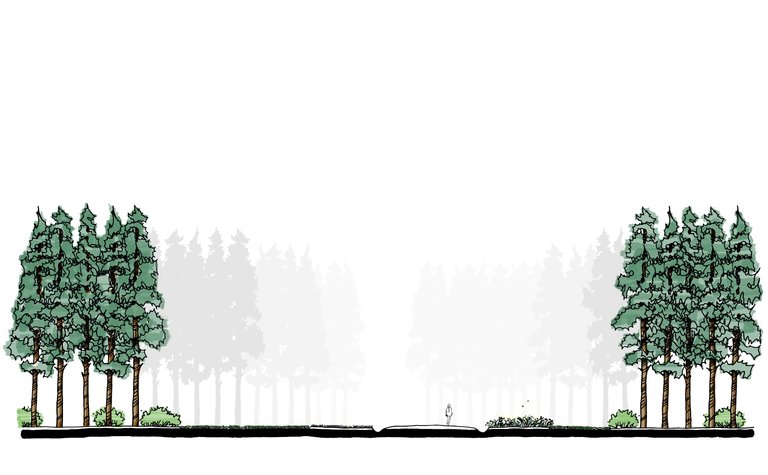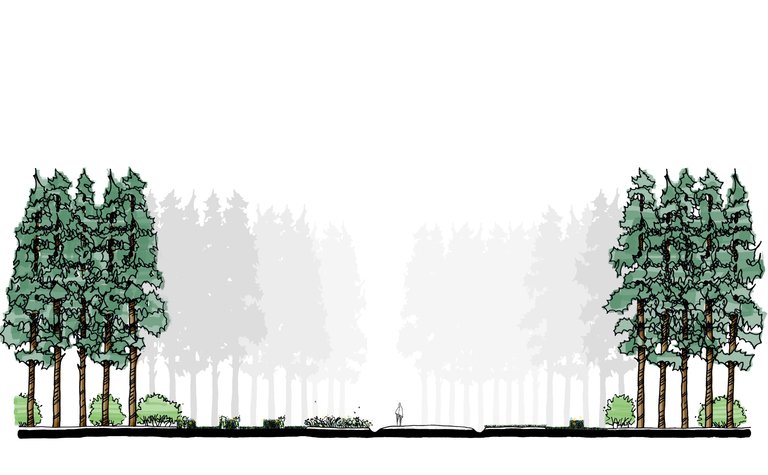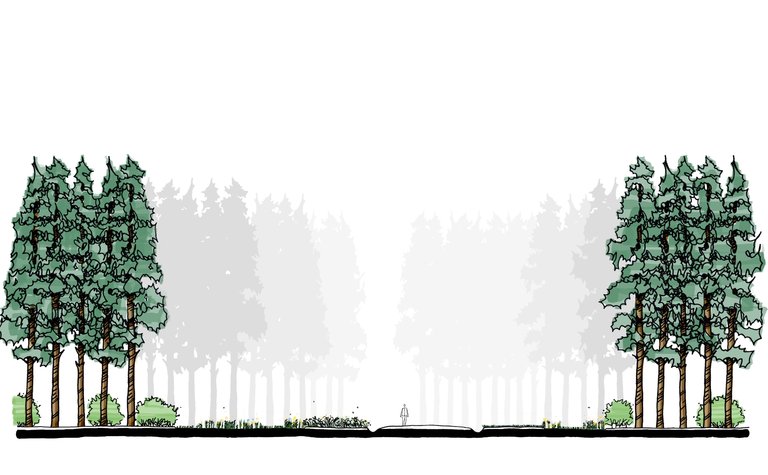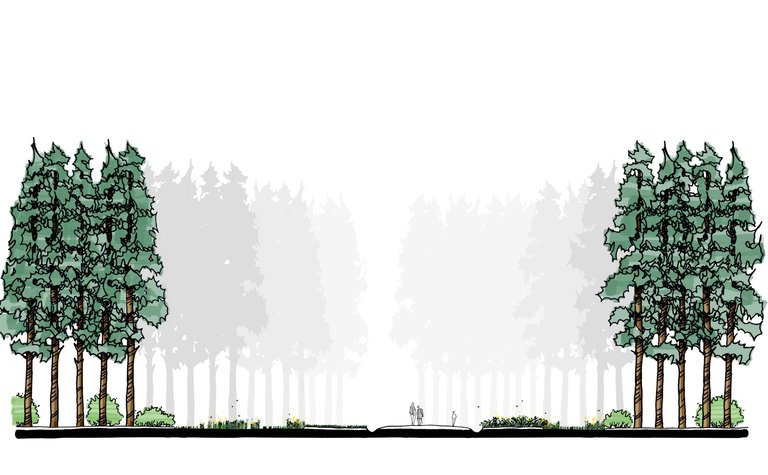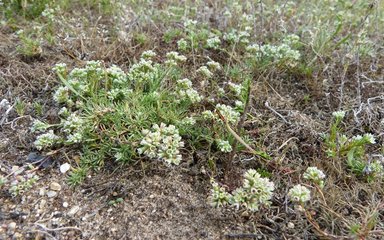 How can you be involved?
This project is always developing and we want to keep you up to date as it progresses. You can follow us on Facebook for updates.
The current timeline
October - November 2023: public engagement on plan
April 2024: planned operations begin
We would love to hear your views and seek opportunities for collaboration. You can see the plans and share your views via the button below.
Frequently asked questions about the Thetford open habitats project
Why do we need more open habitat in Thetford?
Firstly, we want to create permanent open habitat for the benefit of rare plants and invertebrates designated under the Site of Special Scientific Interest. These plants and invertebrates are currently in unfavourable recovering condition. To make sure that we have resilient populations of these species, open habitat creation in the form of acidic and calcareous grassland is essential.
Secondly, Thetford has 7.5% permanent open habitat and approximately 3% temporary open habitat. To make sure we can continue to meet the UK Forestry Standard 10% open space baseline in the years to come, we are seeking to increase permanent open habitat.
When will the work be happening?
The habitat creation work will take place from early 2024 until March 2026 across different areas of Thetford Forest. For updates on progress and movement between sites, please look out for updates on this website.
Will my access to the forest be affected?
In the long-term, your access to the forest will not be affected.
Between 2024 and 2026 as we deliver the operations to create this habitat, parts of the forest will need to be closed temporarily for public safety. However, we will be working block by block to try and minimise disruption at any one time. We recognise the inconvenience of these disruptions, and we ask for your patience during this time. We will post updates on our website and social media as well as signage on site.
Why are you cutting down trees?  
We need to remove some trees to create this area of open habitat which will provide for a different range of species. The UK Forestry Standard sets out that a sustainably managed forest should include 10% open habitat. This is what the project is working towards.
Will there be any trees left?
Yes – we are only removing the edges of some forest blocks to make the forest tracks wider. This is based on research and field trials which suggests that the forest tracks contain the seed source for the rare plants. We have selected the forest tracks which are the most suitable soil type.
Will you be putting up more fencing?
This project will not require the use of fencing.