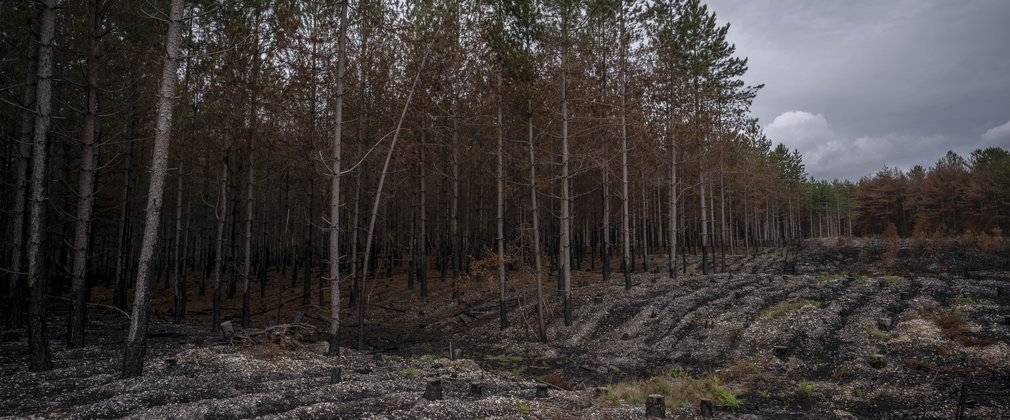 Questions you may have
Updated 23rd August 2023
How did you get my email address and why are you contacting me? 
The privacy and security of your data is very important to us.  You are receiving this email because you have provided us with your email address and have opted in to hearing from us, including our monthly e-newsletter. You can see our full privacy policy here. 
Where will the money be spent and how will you use the funds raised? 
We will spend the money on replanting and restoring Warren Heath, including: 
planting new trees, replacing those burnt in the fire. 
carrying out survey work; monitoring of priority insects, plants and reptile species to help us better understand the impact of the wildfire and track their recovery. 
analysing the impact of the fire on ponds and rivers in the area to help us plan to restore them.  
buying additional equipment to help us tackle any future fires.  
Any further donations above and beyond funding the work needed in the aftermath of the wildfire will go towards the ongoing maintenance of Warren Heath.  
How much are you hoping to raise?  
We are hoping to raise £10,000. 
How did the fire start? 
The fire at Warren Heath is believed to have been started by a campfire.  
The risk of wildfires in the countryside can be very high, especially when the ground is dry, creating the perfect conditions for fires to start and spread quickly.  
Every year, thousands of hectares of our nation's forests and the wider countryside are destroyed by fires. These blazes threaten people, wildlife, forests, woodlands and trees.  Although some are started deliberately, many of them are due to carelessness.  
We urge everyone to take care all year round and help to reduce the risk of wildfire starting and taking hold.  If you see a fire call 999 and get to a place of safety.   
Is the area still at risk of more fires?  
Weather conditions have cooled and there has been lots of rain throughout August which we believe will have dampened down any hotspots. There is still a significant risk of wildfire across many of our forests, including Warren Heath and we urge everyone to take care and help to reduce the risk of wildfire starting and taking hold.
Why are you asking for donations now when the fire was in June? 
We've had wait until it was safe to go back onto the site and assess the damage caused by the wildfire and start to plan how we can help repair this landscape. We now have an opportunity to restore the delicate heathland landscape over the coming months. 
Are we able to visit the site to see how the donations are being spent? 
There isn't a car park or toilets available onsite at Warren Heath, but people can use the public rights of way for walking, dog walking, horse riding, mountain biking, running and wildlife watching. 
Why are you asking for donations when you are a public body?  
Forestry England receives around 20% of its funding from government. The remaining 80% we generate ourselves through our commercial and recreational activity as well as support from our members and donors. The money raised from this appeal will go directly towards supporting the area (Warren Heath) which has been affected by the wildfire. 
Go back to Help Warren Heath.