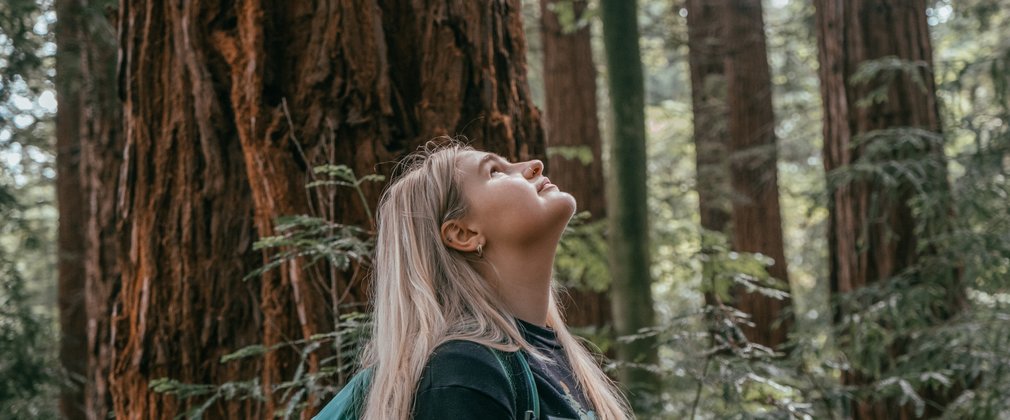 Trees lead to better human health. It's that simple, and there is strong evidence to back this statement up. The key impacts include improved air quality, higher levels of physical exercise, a reduction in serious health conditions and higher levels of reported happiness and mental wellbeing. Discover some of the science behind what makes forests so good for our health and wellbeing.
"The UK's forests provide an invaluable and free resource to the public to explore the outdoors and improve their health and wellbeing. My day, as Professor of Diversity in Public Health at the University of Bedfordshire, involves undertaking research to examine effective ways of improving health and wellbeing - and our work shows that access to outdoor spaces such as forests are beneficial."
Gurch Randhawa, Non-executive Director at Forestry England, Professor at the University of Bedfordshire, Director at the Institute for Health Research.
Forests improve our physical health
Anything that gets people more active is great news for a range of health conditions linked to a lack of exercise and increasing physical weight. Over the last 20 years, obesity amongst adult men has increased from 13% to 27% of the population and the figures are similar for women. By 2050 the forecast is for 60% of men, 50% of women and 25% of children to be officially classed as obese.  
It is expected that this increase will cost our economy up to £50 billion through health treatment costs and reduced productivity. Could forests be part of the solution? 28 million people in England live within 4km of a publicly accessible woodland and every year there are over 400 million visits to woodlands and forests.
Active Forests
Our Active Forests programme works with Sport England to encourage active pursuits in a forest environment. It has support people to increase their activity levels and find new ways to feel good in the forest.
People told researchers that the beauty of the forest, the sensory experience, feeling the seasons change and having a feeling of escape from everyday life were all factors in encouraging them to walk, run or bike through the forest. Mental wellbeing also came out strongly as a theme in the qualitative research.
Forests restore our physical and mental balance
Beyond keeping active, research also shows that time spent in nature, and forests in particular, can have a dramatic effect on people's overall wellbeing. They screen out noise, absorb large numbers of people without making you feel crowded and offer a range of activities to suit a range of fitness levels.
Studies into the practice of 'forest bathing', or Shirin Yoku, in Korea and Japan have shown that even short-term exposure to the forest can enhance positive emotions, lower blood pressure and heart rate and reduced stress hormones. Research has also shown a walk in the woods to reduce blood sugar levels among diabetics and improves immunity.
'Green care' report
Natural England's report on 'green care' summarised the mental health benefits of time spent in nature in a way that perfectly fits the nation's forests. It stated that nature makes us feel better:
directly through the restorative effect of nature.
through providing opportunities for positive social contact.
through providing opportunities for physical activity.
Forests as spaces for social connection
The longevity of trees and forests means they often carry an emotional connection for people, inspire awe and provide a sense of time, and connect people with places and memories. They also offer a meeting place and a venue that forms an important aspect of local identity.
People even get on with each other better when they're immersed in the natural world. One study revealed that people were actually more sociable after spending time in the woods.