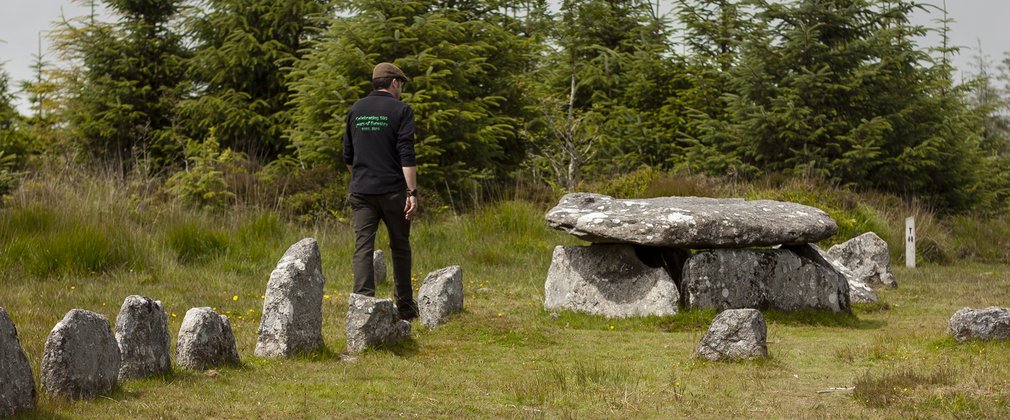 Immerse yourself in the rich archaeology of Bellever Forest including the Kraps Ring Bronze Age enclosure.
For the full family experience, pop over the road to the Dartmoor Postbridge Visitor Centre to collect a quiz sheet, which will tell you more about Bronze Age Dartmoor and help you earn a special History Hunters' badge.
Trail information
Bellever Forest, Bellever, Dartmoor, PL20 6TP
Start from the Postbridge car park
Mostly surfaced forest roads and a section of open moorland path through the archaeological remains that can become boggy during wet weather.