River and Forest trail at Bellever Forest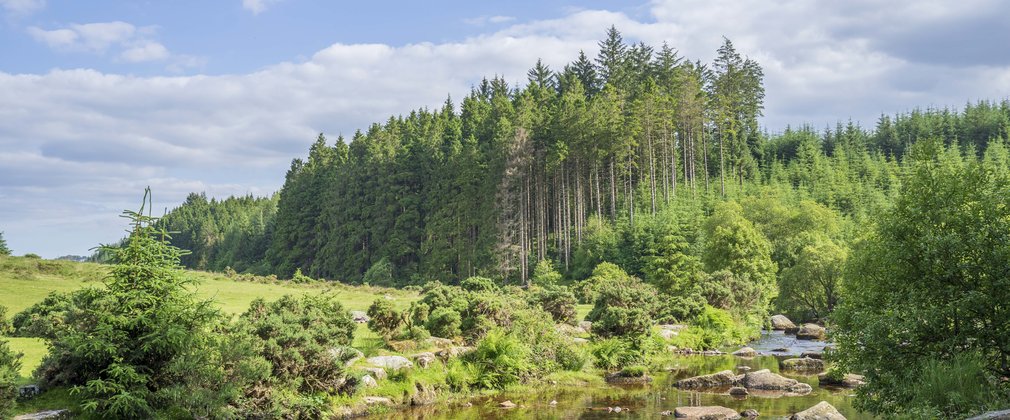 An easygoing walk that takes you through a variety of landscapes to the banks of the River Dart. Enjoy the changing settings of forest, moorland, and wild flower meadows, and see what wildlife you can spot along the way.
Finish your walk at Postbridge's picturesque clapper bridge, an ideal location for taking photographs or enjoying a picnic.
Trail information
Bellever Forest, Bellever, Dartmoor, PL20 6TP
Start from the Postbridge car park
A mix of surfaced forest roads and unsurfaced open moorland paths. Some gradients.