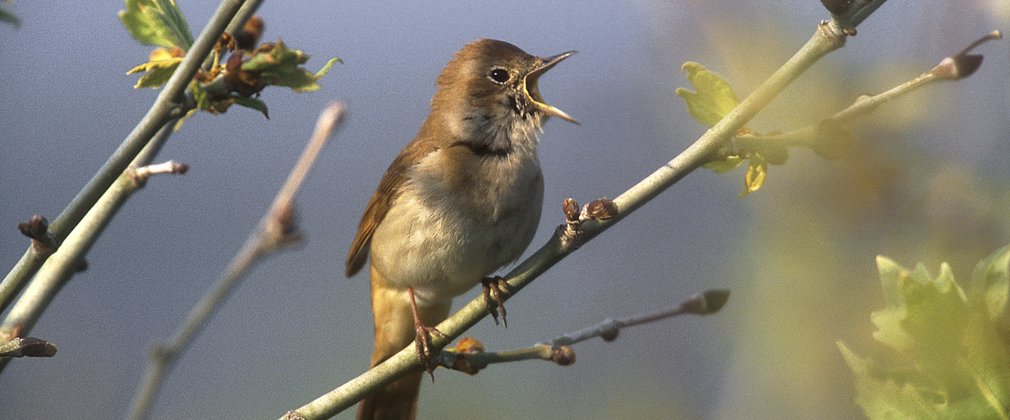 The joy of birdwatching in the nation's forests
You're walking through the forest on a warm spring day. What can you hear? Spring brings the dawn chorus, where birds sing out to attract a mate and hold their territory. It's likely you'll be greeted with the song of feathered forest residents and spot them singing from the trees.
Listening to birdsong is an uplifting experience. If you're an early riser the peak of a dawn chorus can be an incredible phenomenon to hear!
Research shows that watching birds can give us a stronger connection to nature and lower anxiety. Paying attention to the feeling of joy that birds can bring can boost these benefits.
7 ways birdwatching can boost your wellbeing
We caught up with Ollie Olanipekun, Founder of Flock Together, a birdwatching collective for people of colour, as they embark on a new collaboration with our Arts and Activity programmes. Flock Together are reclaiming green spaces and rebuilding their relationship with nature, one walk at a time. Ollie shares some of the different ways the group has discovered that birdwatching can give your wellbeing a boost.
1. A way to reconnect to nature
There are many ways to reconnect to nature but what I've found is one of the best ways to do so is to ensure you're taking regular trips. Give yourself a four-week period and try and spend one hour a week out in nature for four weeks.
Plan your next visit to the forest for a chance to reconnect to nature.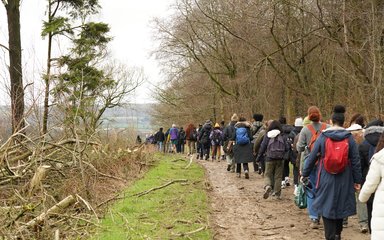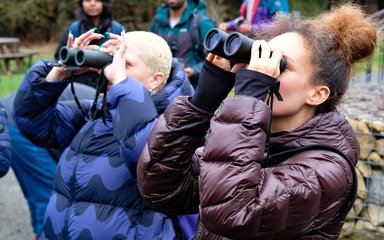 2. How community supports our wellbeing
Being around people that share or have similar interests or lived experiences to you gives us a level of support that you might not find at home or in the workplace. The support is like a protective barrier against some of the issues we might find as adults.
Find out what events and activities you can join in a forest near you this spring.
3. A chance to pause and de-stress
Being in nature forces us to pause and be present. And by being present we're able to gain perspective in a world where we're constantly bombarded with distractions.
Unearth the unique ways the forest can improve your wellbeing.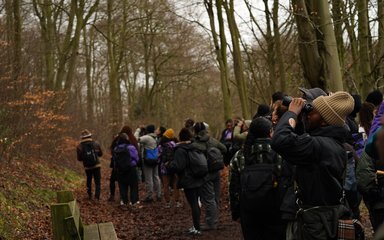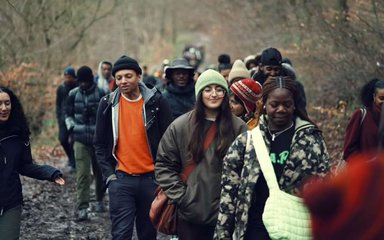 4. The walks help us stay active
On top of boosting our mental health, our walks give us physical wealth, a much needed break from working behind a desk or in front of a laptop all week.
Discover more ways of improving your physical and mental wellbeing in the nation's forests.
Birds to listen out for this season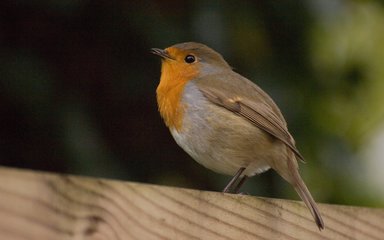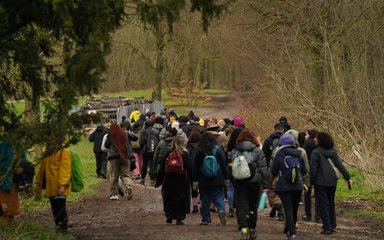 5. Supporting conservation 
Through introducing people to nature via our walks we're helping to create an appreciation for our environments. From this appreciation we are more inclined to want to protect it.
Find out how you can be a champion for the trees!
6. The power of learning new things
Being curious is fundamental to creativity, and by learning new things we can expand not only skill sets but also our imagination.
Discover something new in the forest today, from art programmes to volunteering opportunities!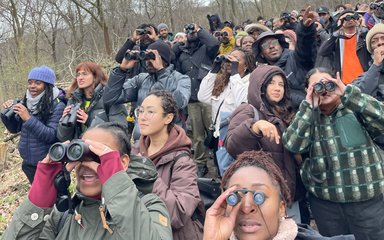 7. Getting out of the city discovering new trails
Being able to escape the city is a privilege that should be afforded to more people. Also considering safety for everyone, that's why managed forests like Wendover Woods are a great way to introduce people to the benefits of getting out of the city and into nature. 
We have forest walking trails across the country - find your nearest one and head out for a hike this spring!
Ready to plan your next adventure in the forest?
Get regular updates with seasonal events, wildlife stories, activities for all ages, experiences and more!