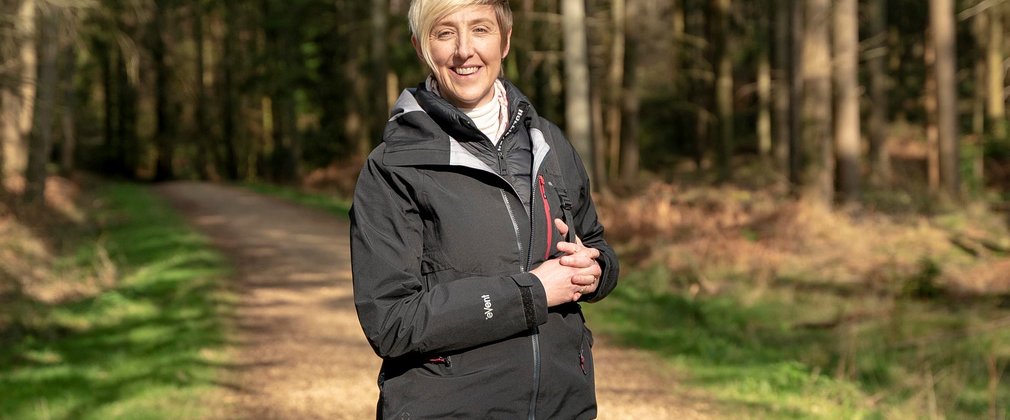 The Custody Code is an intimate two-screen film installation that reveals the often unseen life of timber production from seed bank, nursery, planting through to harvest and onto the sawmills. The installation tells the story of forestry from the unique perspective of the people who work in the forest.

This is the culmination of over a year's extensive observation during which I've worked with and filmed people working in forestry at Alice Holt, Kielder, Thetford and Delamere forests.

It has been a privilege to gain insight in to the working lives of those quietly committed to growing and processing timber in our national forests. Working on this landscape scale across time it is easy to lose sight of the human presence within these beautiful yet largely manmade environments. I hope the film will act as a portrait of the people and places dedicated to this important resource.
Playing with scale from seed to timber stack, The Custody Code embraces layers of labour including cone collection in Ringwood Forest, establishment in Thetford Forest, seed extraction at Alice Holt, harvest operations in Kielder, and sapling production in the glasshouses at Delamere, addressing the industrial nature of forestry by following the process.
Along the journey of making The Custody Code I've filmed and recorded the people who call the forest their office and have accumulated some wonderful quotes and stories.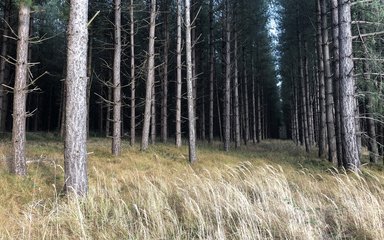 John Gardener, New Forest cone picker:
"I think my mother decided well I aught to try forestry, because we lived in the forest, and so I did. I worked in the New Forest for 47 years until I retired and then for the last 19 years picking seeds for the Forestry Commission."

"I still believe in sustainable forestry, if you're going cut trees, which you always do for building or paper or something, you've got to replant. So this is part of the satisfaction of the job, in as much that it is part of a sustainable forestry system. And if you haven't got a sustainable forestry system you are in dead trouble, as they are finding in a lot of places."

"I know each of the trees in this stand as an individual tree – it's the shape of the cones as much as anything."
Andrew Whistler, Establishment Forester, East England Forest District:
"This planting season across East England we will have 1.2 million trees, of which 650,000 will be for underplanting."

"The main establishment issue is the deer, they nibble on the leaders of the trees reducing growth or causing death. The species we are now growing are a lot more palatable than the Corsican pine, they've got tastier."

"Everyday is a good day, look at the office. There are some frustrating days but I wouldn't want to work anywhere else."

"I don't plant for me, I plant for my children. I think that is a common foresters mindset."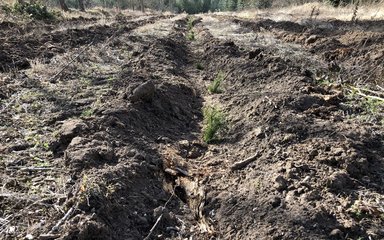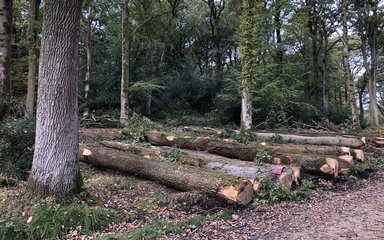 Liz Boivin, Planting Contractor, Tomorrow's Forests:
"I like going back to blocks which I've planted and seeing that they are happy and big and growing - within just a few years some are taller than me.  I'm always really happy about that. It makes you proud. Every time I bend down I always try and make sure the product that I'm leaving behind is something that I should be proud of."
Ian, Seed Extractory, Alice Holt:
"You do have your favourite species in terms of getting the seeds out. The Scots pine is quite nice all the way through actually and even the waste is sent of for potpourri and Christmas decorations."

"You could lose a day quite easily picking needles off cones."

"We are the tree midwifes as it were."

"The smell when the oven has been on is something else, it's really quite homely."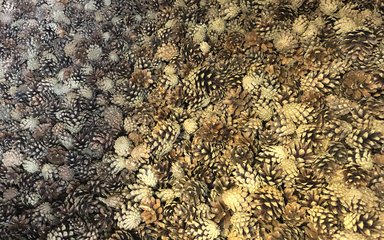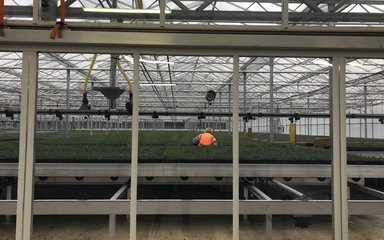 Corinne Baker, Seed Trading Manager, Alice Holt:
"We are supplying the Forestry Commission nurseries with sufficient seed to grow between 25 and 30 million trees a year, every year. We also supply the private trade with seed as well and they probably grow as much again if not more than we do. Without seeds there are no forests, we are the starting point of the forests."

"Every seed is precious."
Simon Banks, Harvesting Foreman, Kielder Forest: 
"I think the best way to explain the smell is ask people who sit next to us! It's ground into me skin, its just part of us. When you're chainsaw cutting or pre-brashing for harvesters, you walk into a compartment of Sitka especially, because that's got a strong pungent smell compared to Norway, it's a real lovely, noticeable smell."

"The weather is playing the biggest factor in Kielder Forest because the climate is changing. We used to have good hard frost from October through to early spring but you don't see that now. Its just very wet, harsh conditions - you have to try and still do the job to protect the environment and manage the machines."

"Every tree is important to me whether it is big, rough, small, dead, alive, they've all got a need to be here and I can utilise all of them. I'm not going to single any of the trees out."

"A clean, light branched, Sitka spruce is very exciting to me because I know that's it is going to be easy to manage. It is going to go through my machines fast, come to the roadside quick and the mills are going to be excited about it." ­­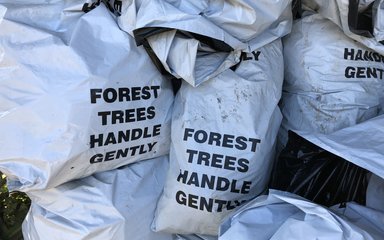 The film installation will be at Alice Holt Forest until 1st September and at Kielder Forest in autumn 2019

Find out more at forestryengland.uk/custodycode