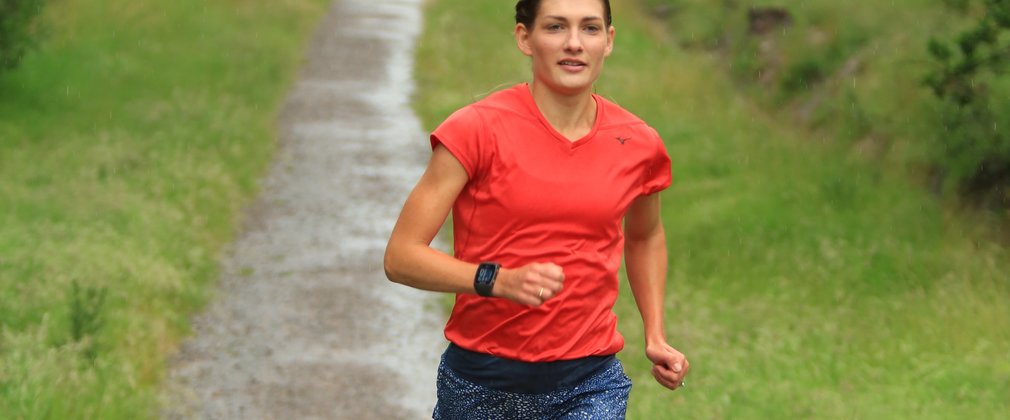 When she's not winning a bronze medal running women's 3000 metres at the 2021 European Athletics Indoor Championships, Verity Ockenden is a passionate poet and forest enthusiast. 
We catch up with Verity to find out what inspires her, what advice she has for aspiring runners, and what it is that makes running in the forest so special. Oh, and if that wasn't exciting enough already, Verity also shares her own poem about her love of forest running.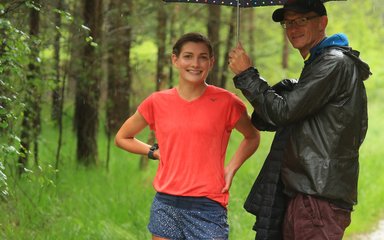 Q. Why do you choose to run in forests?
I think the answer here is in the question. The very fact that we run in forests, and on roads or tracks is suggestive of the kind of experience it provides us.

Running in forests provides a greater sense of escape for me than running anywhere else. The feeling of being in a forest, immersed, with the rest of the world softly blocked from view rather than on a road with one singular horizon, the world coming at me, is calming.

Muffled footsteps on fallen pine leaves and the rustling canopy above provide a white noise that drowns out the chaos of the rest. This helps focus the senses on the present; the smell of damp ferns, peaty earth, crushed pine and the rhythms of my own body as I hear my heart beat louder. This simple reacquaintance with myself in my surroundings makes me feel more alive and triggers a purposeful sense of belonging in the world as a natural, active part of an environment that cocoons me on all sides.
Q. What is your favourite time of day to run in the forest and why?
My preferences fluctuate with the seasons here. In summer, I will head to the forests as a source of shade later on during hot days, allowing me to sleep in more which is very important for recovery from my more intense training days.

I love the dappled light that shines through those invigoratingly bright green leaves, but I find that the most beautiful time of day for the sheer beauty of the forest is either early in the morning or during the evening's golden hours.

This goes for all seasons. A crunchy, untouched frost is always a joy on a winter morning and so are the autumn's orange hues set alight by a sunset. I'm also much more likely to come across wildlife at these times which I really enjoy and often pause my run for.
Q. Do you feel running in the forest has a positive impact on your wellbeing?
 
I do need the sense of calm and escape that I find in the forest as a contrast and a break from the intensity of my more formal, structured training.

Nobody, not even elite level athletes, can be switched on, executing perfectly in measured environments all the time, so taking my recovery runs to the forests is the best way for me to remind myself of the joy of merely existing in this world rather than having to achieve within it all of the time.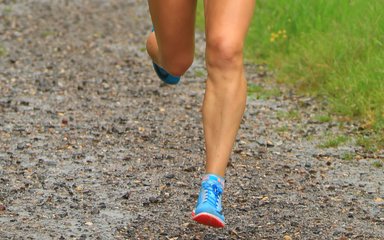 Running in the forest gives me a great sense of grounding perspective on my life and reminds me to appreciate the small, everyday things.
Q. Is it true that you write your poetry in your head whilst running?
Yes. I find that movement on any scale, whether it be going for a three mile jog at home, or traveling five thousand miles on a plane to get to a race, stimulates creativity through a changing environment and the promise of the unknown.

It triggers contemplation of where I've been, where I'm going and why, and a certain amount of introspection about who I am - the person who is the only constant on this journey.

I often struggle to remember the things I come up with during runs for long enough to write them down in their original fragments when I reach home, so I will repeat them out loud to myself as I run which in turn helps them evolve into a rhythm or rhyme that happens to match the flow of my stride that day.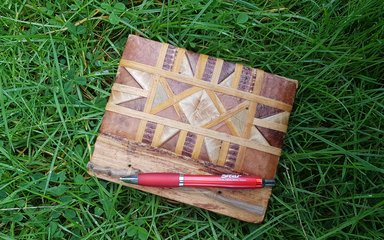 Q. Is there something specifically about running in forests that inspires your poetry?
I often use natural elements as metaphors for aspects of my life.

Themes such as growth, resilience, loss and renewal are important to understand on our journeys as humans, and they exist everywhere in nature if we can but notice and learn from them.

Learning to view myself as having cycles of blooming and of bareness in which my growth is invisible, like trees do for example, with the strength to withstand both storms and drought helps me to create a healthy image of myself that I believe in.
Verity Ockenden shares her poem on forest running:
As every over-wintered heel
slaps, with birch-bark skin,
they roughly crack
through pavement, trail
and tartan track.
Like roots, conscious
of a sun unseen, they
send sap forth elastically
and drink in lactic like
new leaves.
Like roebuck's antlers, weapons
sheathed, softly mossed
and not yet sleek,
life's battles
hone the blades beneath.
'Til gleaming flood lights
dance on scars, that shine
bone white as the moon
in the dark, limbs branching out,
they'll carry me far.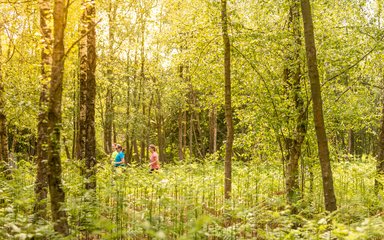 Q. Have you got any tips about how to start bringing mindfulness or poetry writing into our running?
It's easy to let internal narratives about how we are feeling take over when we're running.

I often have days on which I find it difficult to snap out of thoughts like "my legs feel heavy" but when negativity like that creeps in I always remind myself to look outside instead of in. I find something I admire about the environment I am in and create parallels between those qualities and my own. These thoughts often turn into poems by themselves!
Q. What motivates you to get out for a run when you maybe don't feel like it?
On the days when I don't feel like running, it usually means I don't feel like doing anything else either but I always know that if I go for a run it will start the ball rolling. Running gives me a sense of achievement and a boost in endorphins that will help me be positive and productive for the rest of the day.
Q. Finally, have you any tips for our runners hoping to run a 5k or 10k this autumn as part of our Forest Runner series?
Making a goal and a plan that fits you and your lifestyle is key.

But on the day my top tips are to fuel well, leaving enough time to digest properly, with food that you know won't upset you.

Simple things like keeping a good posture when you start to feel tired really help, remembering to take deep breaths, as well as keeping your shoulders relaxed and smiling too!