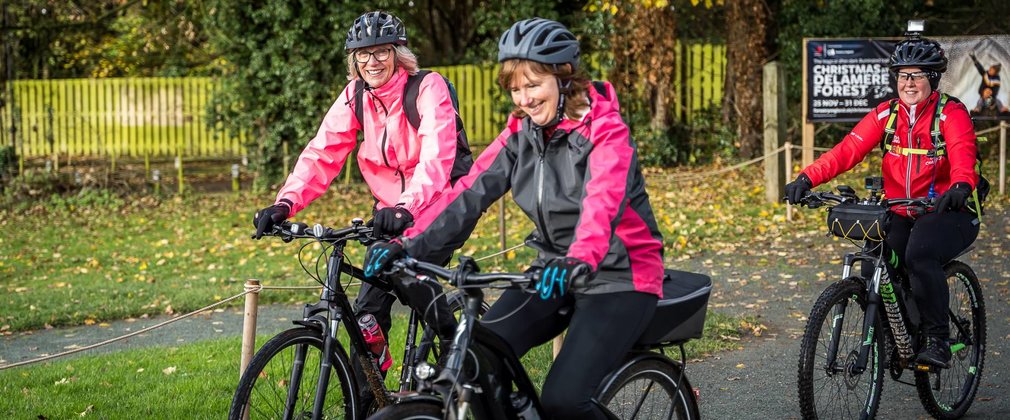 We're taking a look at the reasons why cycling can be particularly beneficial for women and how our women-only forest bike rides are the perfect way to get started. Plus, we hear from women who have joined a Breeze into the Forest bike ride and the women who lead the group rides.  
1. Improves mental health and wellbeing 
"I just love being in the fresh air of the forest, the smells of the trees, and I do like stopping and hugging a tree sometimes." 
Women between the ages of 16-24 are 26% more likely to experience a common mental health issue than men and twice as likely to be diagnosed with anxiety as men (3). Cycling in the forest can provide a chance to escape from the everyday and give yourself a chance to pause and reset. Exercising in nature can also help reduce your stress levels and improve your concentration.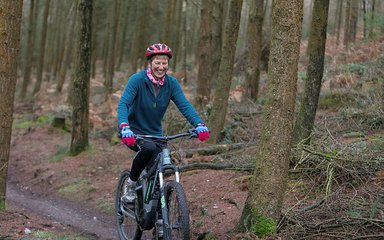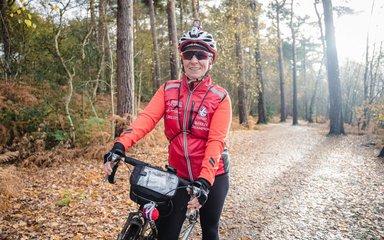 2. Reduces the risk of disease 
Cycling can reduce your risk of dying from heart disease, cancer, strokes, and diabetes (1). Studies have also found women who cycle frequently reduce their risk of breast cancer by 34% (2). Regular cardio can help ward off disease and cycling is a great choice to add to your routine. 
3. Boosts confidence and self-esteem 
"Breeze into the Forest builds people's confidence so that they can go on other rides and meet other people and can go on rides on their own." – Kate Culleton, Breeze Champion at Delamere Forest. 
Breeze into the Forest has helped hundreds of women discover their love of cycling and boost their confidence on two wheels. Cycling in the forest is ideal for new cyclists as the trails are traffic-free. Our qualified ride leaders (Breeze Champions) will teach you skills, how to ride efficiently, and how to keep yourself safe around bends and uphills. One participant said, "As a beginner, if it wasn't for Breeze, I don't think I'd be doing any of the cycling I do now."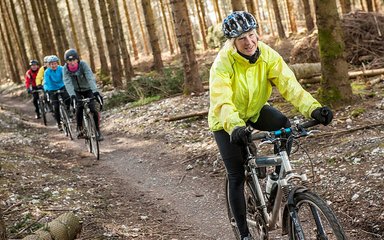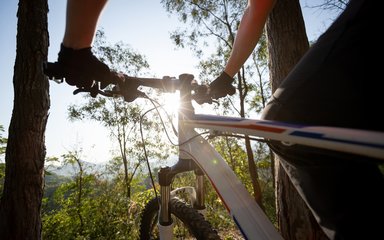 4. Discover more of the forest  
You can cover a lot more ground in less time on two wheels than you can by walking, and you'll get to see more of the surrounding forest. Explore over 2,500 km of cycling trails at Forestry England forests, from gentle family routes to adrenaline-fuelled downhill mountain bike trails.  
5. Reduces osteoarthritis 
"You feel a sense of accomplishment when you've visited a certain place, got back home, increased your miles." 
As well as helping you get regular exercise, cycling could reduce the risk of osteoarthritis by helping to reduce weight. Steady cycling can burn approximately 300 calories per hour and can reduce your likelihood of developing osteoarthritis.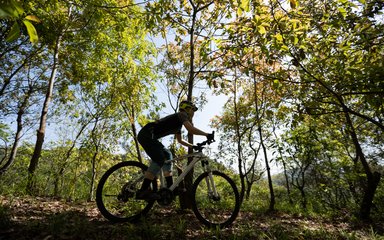 Ready to plan your next adventure in the forest? Get regular ideas for forest activities and experiences.  
6. Enriches your social life 
"Company with other women inspires me to come out and do the rides and meet people with similar interests." – Rachel Evans, Breeze Champion at Delamere Forest. 
If you're getting started with cycling, or returning to the bike after a break, it can be hugely beneficial to have people around you for support. Female cycling clubs provide encouragement and support and can be a great way to make new friends. Our Breeze into the Forest group rides always end with tea and cake at the café, a great chance to get to know your fellow cyclists! 
7. Tap into a new mode of transport  
Getting around on two wheels can make those short journeys around your local area better for your health and the planet! Avoid traffic jams and air pollution by taking the bike to work or on day trips out. Plus, you can save money on parking charges and petrol!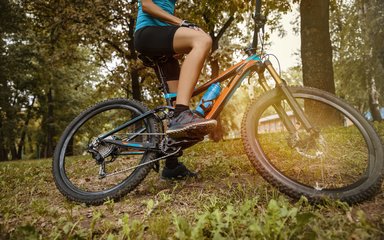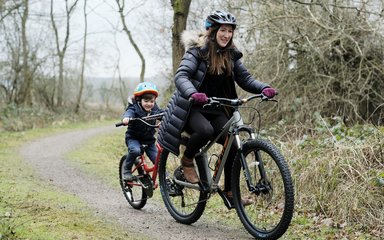 8. Provides a new activity to enjoy with friends or family 
Start monthly bike rides with your family or sign up for a sponsored cycling competition with a friend to raise money for charity. If you've got small children, cycling in the forest is a great way to teach them how to ride a bike in a safe, traffic-free environment. Getting confident with cycling can open up a whole world of new activities and experiences.  
9. Increases your creativity 
A study found that just 15 minutes of cycling improved people's creative thinking (4). Getting out in the fresh air and blowing away the cobwebs can help you clear your head, de-stress, and give your brain a chance to come up with new ideas. Cycling through the forest can inspire you even more, as you reconnect to nature and escape life's daily distractions.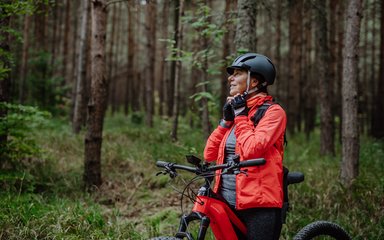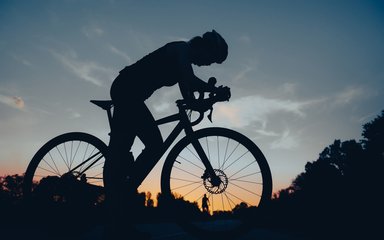 10. Promotes better sleep 
Moderate aerobic exercise like cycling increases the amount of 'slow wave' sleep you get each night. Slow wave sleep is a deep sleep in which your body and brain are rejuvenated. Exercise is great for stabilising your mood, calming your anxiety, and helping you process your thoughts, all of which can help you drift off to sleep more easily (5). 
Breeze into the Forest started in April 2021 when Forestry England joined forces with British Cycling to bring women-only bike rides to the nation's forests. Trained and qualified to lead group bike rides through the forest, we have over 30 Breeze Champions who now offer Breeze into the Forest rides at 11 forests across the country. To learn more about the impact that Breeze into the Forests and other Active Forests initiatives are having, take a look at our Forest Research website.