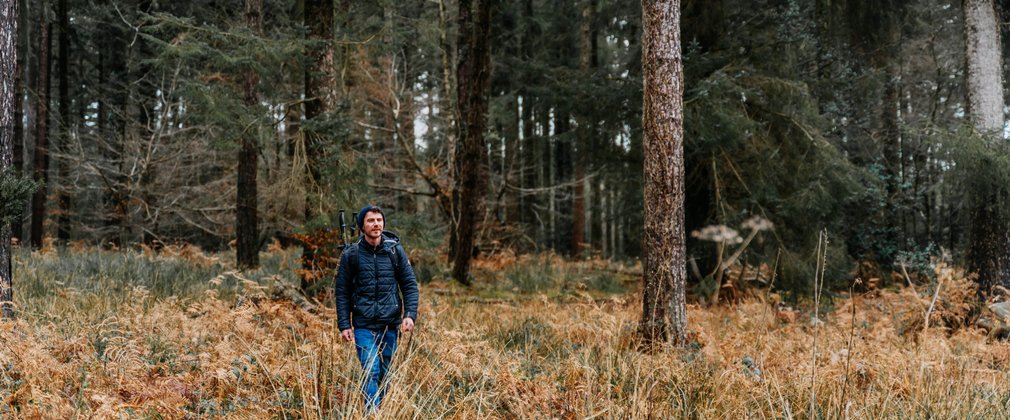 The forest really is the place to be this year – from keeping the kids entertained with low-cost family days out, to escaping the stresses and busyness of daily life and giving yourself something to look forward to. Forests offer great value for money and have everything you need for beating the January blues and beyond.   
There really is something for everyone in the nation's forests and the new year is the perfect time to start planning your year of adventures. Scroll for some suggestions of how you can feel good in the forest.
Savour the small moments 
It's so easy to get caught up in the big things, so use a trip to the forest as an opportunity to appreciate the small things and reconnect with nature. Little smiling faces as they spot their favourite character on our family activity trails, taking in a beautiful viewpoint, spotting wildlife amongst the trees, or a warming post-walk coffee with a friend.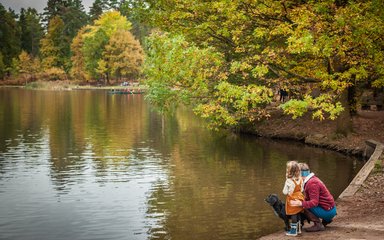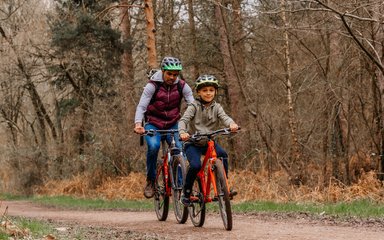 Find your own kind of adventure 
With miles of waymarked trails there are so many ways to explore and experience the forest, on two feet or two wheels! Try a themed or seasonal walk to add interest to your steps or help the kids hone their skills on that shiny new bike with Forest Rider. Looking to step it up a notch? Challenge yourself to try something new – give orienteering a go or take to the treetops with Go Ape.
Be active  
At a time of year when we make promises to be more active or stick with routines through the chilly winter months, what better motivation than feeling part of nature while you do it. Get caked in mud after taking to the trails on your mountain bike, find something you've never seen before on a good forest stomp, or get that finish-line-feeling somewhere truly stunning with our Forest Runner events.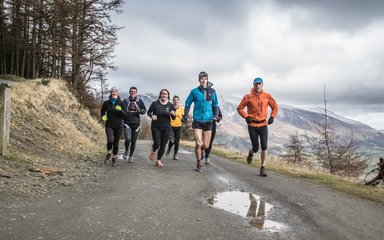 Keep planning all year long! Get regular ideas for forest activities and experiences.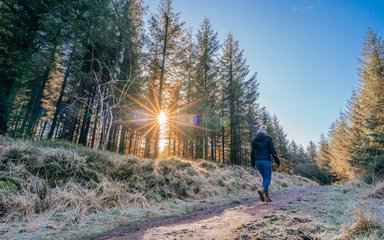 Feed your senses 
Sometimes we simply need to slow down. Forests provide so many sensory experiences and, with the changing seasons, there's always something new to hear, see, smell or touch. Plan in time to escape to the woods with the intention of indulging your senses. Take a few mindful minutes to stop and take it all in as part of a walk, or head out with a view to giving forest bathing a go.
Something to look forward to 
We all love having a special treat on the calendar and our forests provide an incredible backdrop for amazing experiences. If music is your thing, check out our Forest Live concerts for a unique night out.  More of a film buff? Head to the forest for some unmissable open air cinema this summer. And as the end of the year begins to loom, there's always our enchanting, illuminated trails to look forward to.
So get planning your year of forest fun today! With so many reasons to visit, you might want to consider Forestry England Membership – you can save money, support these wonderful spaces, and get a range of other benefits too.