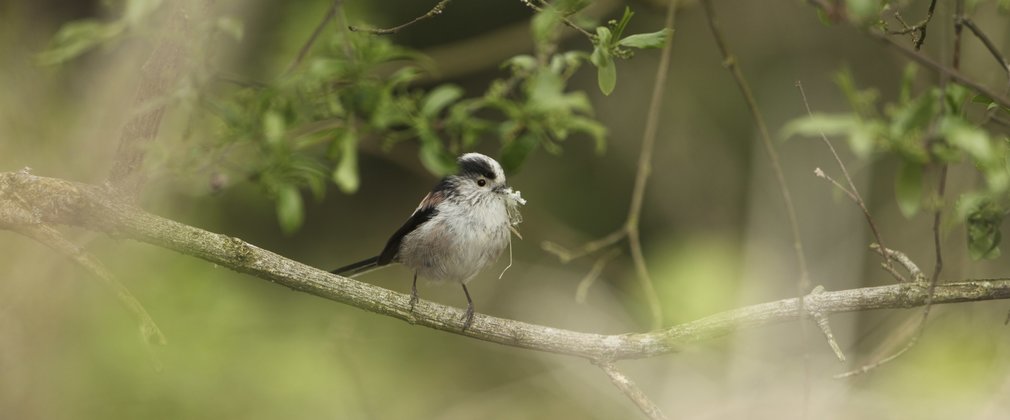 Wildlife thrives in the forest
From the stunning Grizedale Forest to the enchanting Forest of Dean, England's forests provide some of the richest environments for wildlife in the country.
We design and look after forests to create a mosaic of habitats that help flora and fauna, large and small, to thrive in these landscapes.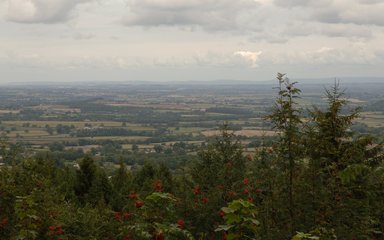 Add to national wildlife records
Whether you're a seasoned naturalist or enthusiast amateur it's easy to take part, start recording wildlife on your next visit...
Plants and fungi to look for
Forests are home to a huge diversity of wildflowers, plants, mosses, lichens and fungi.
Carpets of bluebells are an attractive sign of spring, while purple  orchids, red campion and wood-sorrel all have their admirers. Plants arriving in early summer include foxglove, with honeysuckle and dog rose later still.
The fungi world is gargantuan and there are millions of species worldwide. Some of the more well-known types found in UK woodlands include the apricot coloured chantarelle, the edible morel mushroom and large, distinctive oyster catcher.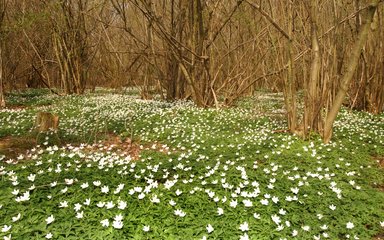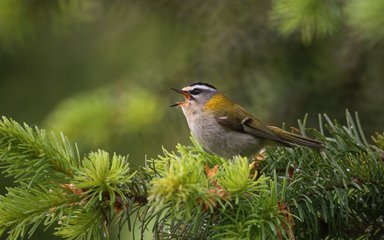 Birds to watch for in the forest
From goshawks and ospreys to buzzards to red kites, our nation's forests are frequently visited by birds of prey, which like to soar above newly planted areas in search of food.
There are six species of owls in Britain. If you're lucky, you may glimpse the wise looking long-eared owl, which nest in coniferous woodland, or the tawny owl, a woodland hunting specialist.
A plethora of smaller birds find solace in the forest, from distinctive cuckoos and woodpeckers, to the dainty goldcrest and famed kingfishers, which can be found near forest streams.
While some birds enjoy the heart of the forest, many others can be found skirting the edge, including firecrests and greenfinches.
Reptiles and amphibians
Snakes and lizards can both be found across the country, and favour open woodland areas with shelter nearby.
The shy adder is England's only venomous snake, which might be spotted basking in a woodland glade. Common lizards and slow worms may also be found, though they often tend to live around the forest fringe.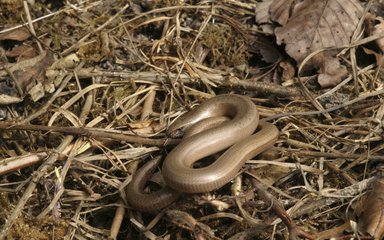 Mind the mammals
Trees and woodlands provide habitats and food for a range of mammals. This includes the cautious badger, the cute dormice and the cheeky red squirrel.
Our forests are also home to three types of deer; the magnificent red deer, the agile roe deer and the smaller muntjac.
After hibernating over winter, our resident bats will also be out in force, with 17 different species across the UK.
While stoats, pine marten and foxes are all adept forest predators, they can be illusive and tricky to see.
Insects and invertebrates
From moths to dragonflies, butterflies to beetles, our forests are awash with insects and invertebrates on which all other ecosystems depend.
England's largest butterfly is the Purple Emperor and the most threatened is the High-Brown Fritillary, which can only be found in a handful of places across the country.
Far from everyone's favourites, spiders are crucial to the forest ecosystem. Keep your ears pricked for the buzzing spider and eyes peeled for crab spiders, which camouflage their body to match the leaf they're sitting on!