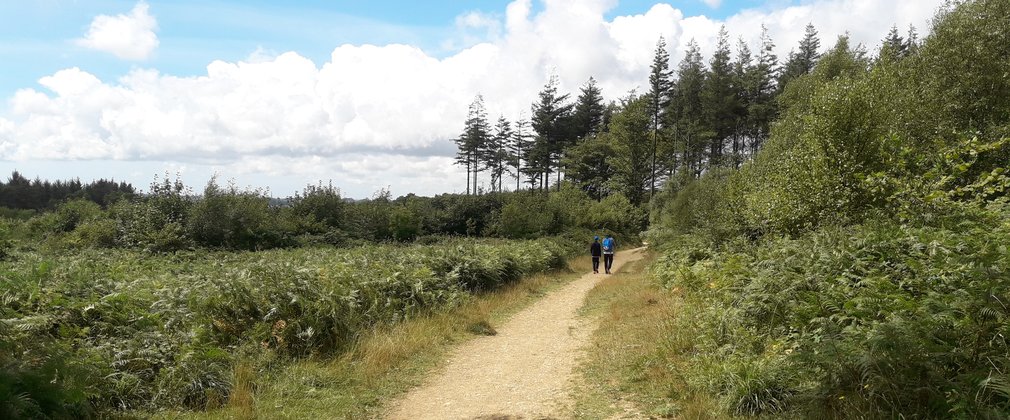 Blue trail at Cann Wood
Explore the depths of Cann Woods and enjoy some lovely views, mature woodland and forest glades.
Dog walkers are welcome in Cann Woods but we ask that you respect other users of the forest and clear up after your dog.
Trail information
Cann Wood, Cann Woods Car Park, Elfordleigh, Plymouth, PL7 5ED
Follow the blue waymarkers.
This 2.5 mile trail is unsurfaced and suitable for walkers only.