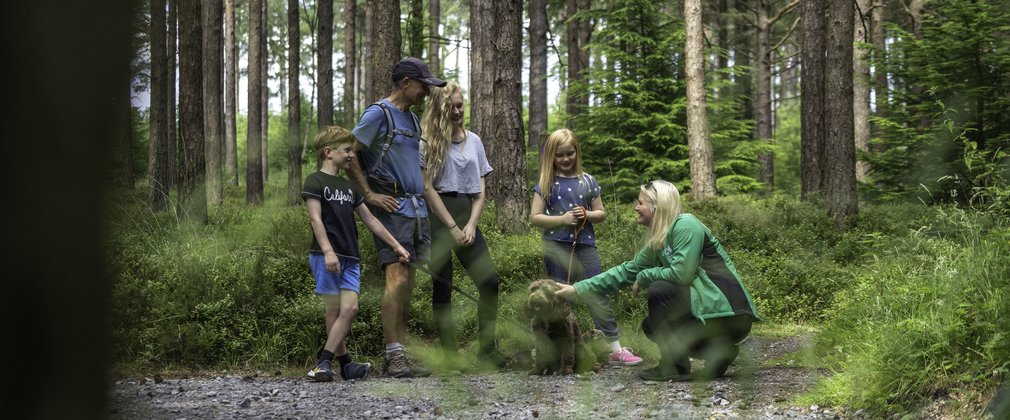 Dogs in the forest (West England)
Updated 22nd September 2022
For safe, happy times and waggy tails please:
Be in control
Keep all dogs in sight and close-by; use a lead if they don't always return when called.
Prevent dogs from going up to other people and animals uninvited.
Poo: do the right thing
Always clean up after your dogs.
Any public or household waste bin is fine for bagged dog poo.
Expect the unexpected
Be aware that the forest is full of special wildlife that you might not be able to see.
Carry a lead and spare poo bags for each dog.
Stay safe
The forest is a working landscape. Follow site signs to avoid injury, disturbance or distress to yourself, other people, wildlife, and farm animals.
Remember that deer, bikes and horses can appear suddenly.