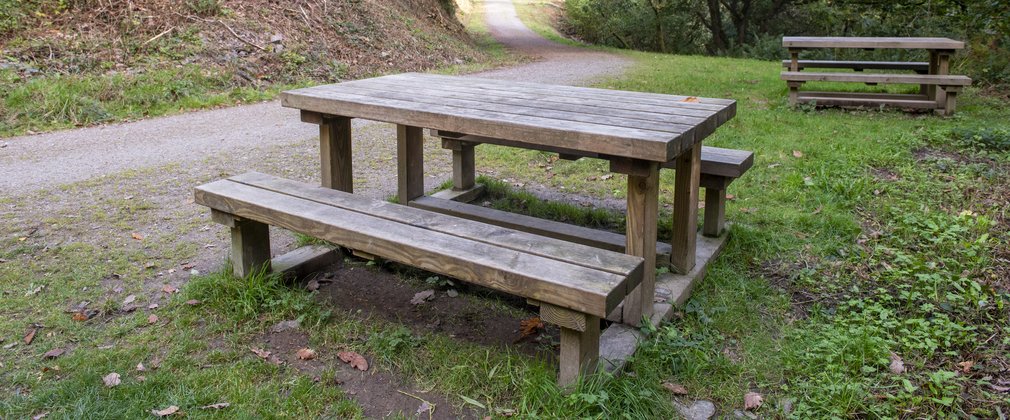 Enjoy a tasty treat in the forest at our beautiful picnic area, just bring along good food and company! The main picnic area is a short walk from the car park, where there are several picnic benches. The picnic area can be reached with our Tramper.
There are also two picnic benches available on the Deviock Trail / Lidcutt Loop.
Help prevent forest fires - please do not use disposable BBQs.
Useful information
Cardinham Woods, Bodmin, PL30 4AL
Please tidy up after yourself and take all litter away with you.
Fancy a warm drink with your picnic? Visit Woods Café for a range of fresh food and hot drinks.