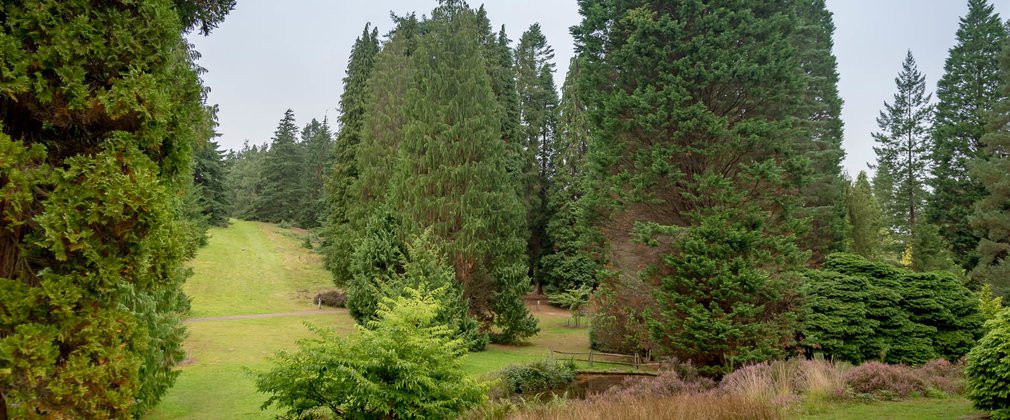 What are conifers?
Conifers are a group of ancient plants that include cedars, firs, cypresses, junipers, kauri, larches, pines, hemlocks, redwoods, spruces and yews.
Conifers are magnificent, awe-inspiring plants that have resisted 300 million years of whatever the planet has thrown at them.
They have existed in many forms and some, like the dinosaurs, became extinct over the millennia. But those that remain look very much like the fossils of ancient times. This was highlighted when a new species of conifer was discovered in 1994, growing in the Blue Mountains of Australia. The Wollemi pine was identified and named after examining fossil records - it truly is a relic from times past and a genuine dinosaur tree!
There are approximately 810 species of conifer growing around the world and they constitute almost 40% of the planet's forest cover.
These plants play a critical role in the health of our planet. However, some of these trees are incredibly rare, mainly as a result of over-exploitation and forest clearance.
Conifers are important for many reasons:
• They are a major source of timber products for construction and housing throughout the world. MDF, chipboard and plywood are all made from conifers. They are also used for furniture, fencing, paper, and cardboard.

• Conifers are sources of fuel.

• Conifers are also sources of resins, turpentine and natural oils found in every day products, like pine-scented cleaning products.

• They are sources of medicine. E.g. the anti-cancer drug Taxol comes from yews.

• Conifers give us products that we like to eat and drink such as gin and pine nuts.