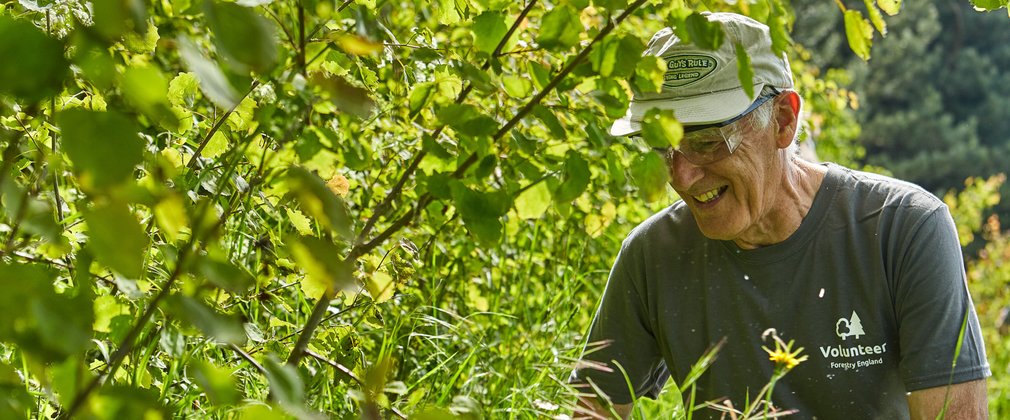 What can I do?
Due to the Coronavirus pandemic, we have been unable to recruit new volunteers to our teams. We now have a long enquiries list and have stopped adding to this list. Hopefully, we will be assigning volunteer enquiries soon, but it will take a little time to give everyone on the list the opportunity to start volunteering with one of our teams as they restart.
Details of our normal volunteer activities are below. If any sound of interest, please check back here in the future when we hope to be recruiting once again.  
Visitor Services Volunteers
This enthusiastic team aim to help visitors get the most out of their visit to Dalby Forest. They could be giving general information about the facilities, advising on the best cycle trail or explaining where to spot our Gruffalo!
Volunteering with us is a great way to get outside, meet people, learn something new and develop new skills – all in the beautiful setting of Dalby Forest!
Partnership volunteering
The partnership Visitor Service Volunteer role is an opportunity to volunteer for two organisations in a similar role. There is opportunity to volunteer for both Forestry England and the North York Moors National Park in visitor centres at Dalby Forest, Sutton Bank and the Moors Centre, Danby.
Add a bit of variety to your role, and benefit by being able to talk to visitors about both organisations and locations. 
Friends of Dalby Forest volunteers
Friends of Dalby Forest work with Forestry England on a variety of different tasks and events throughout the year, with regular meetings on the 2nd Sunday of every month. Some examples of recent tasks include developing the enchanted wood, work on the dry stone wall maze, willow structure maintenance and footpath maintenance.
Bike Trail volunteering
Dalby has some fantastic mountain bike trails and we work with volunteers to develop and maintain these.  Out rangers run regular volunteer days on the mountain bike trails in Dalby Forest. The mountain bike trails at Stainburn are maintained by SingletrAction in partnership with Forestry England.
Volunteering opportunities in the area
The Friends of Guisborough Forest and Walkwayare a very active group working in partnership with Forestry England and Redcar and Cleveland Borough Council.  Help with maintenance tasks in the forest and along the old railway line or come along and help at an event.
Contact us
To find out more please get in touch: