Volunteering at Dalby Forest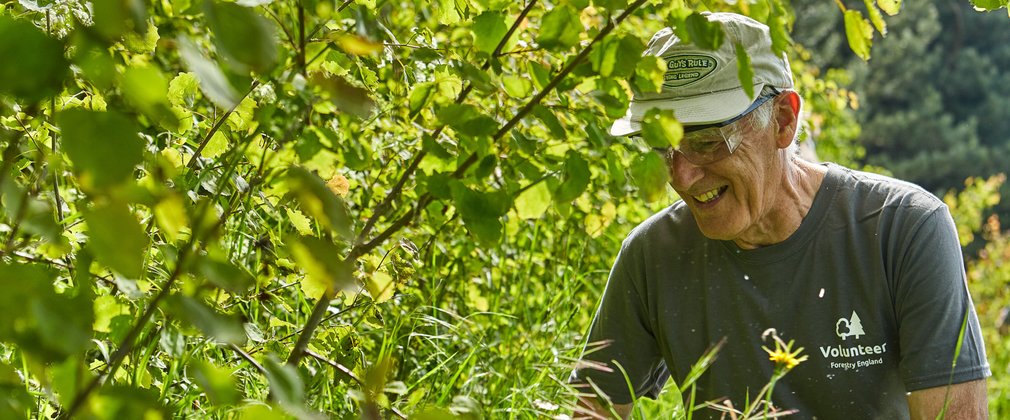 Help make Dalby Forest a fantastic place
Join your local team of volunteers to learn new skills, meet new people, make new friends and enhance your local forest for the benefit of nature and the community.
Visitor Experience Volunteers
This enthusiastic team aim to help visitors get the most out of their visit to Dalby Forest. They could be giving general information about the facilities, advising on the best cycle trail or explaining where to spot our Gruffalo! Sometimes, we might need you to be out in the forest, sprucing up a spot to make sure we look presentable in all areas.
Volunteering with us is a great way to get outside, meet people, learn something new and develop new skills – all in the stunning setting of Dalby Forest.
We will provide full training for the Visitor Experience Volunteer role. This will include an induction to the visitor centre and wider site. Visitor Experience Volunteers will be given formal training in manual handling and customer service.
Forestry England has a developed training programme for volunteers, so further training will be offered in a range of area where needed for your role. We will provide volunteer uniform and any PPE required for the role. Entry to the forest is free when volunteering. As a thank you to our volunteers we offer a free annual membership once you have completed 35 volunteer hours.  
Gardening volunteering
We are looking for keen green-fingered gardeners who would like to help us develop and maintain a garden at the heart of Dalby Forest. The area at the courtyard is looking a little tired and we want to make plans, plant and then maintain a garden within the forest.
Duties will include attending meetings to lend your experience and expertise, giving us valuable input into what plants will work and then planting and maintaining the garden once our collective vision is realised. We are looking for people who want to be involved with the development process, but also if you're just looking for a couple of hours pottering around the garden, that work can start now too! Please do reach out if you have a passion for gardening.
Friends of Dalby Forest volunteers
Friends of Dalby Forest work with Forestry England on a variety of different tasks and events throughout the year, with regular meetings on the 2nd Sunday of every month. Some examples of recent tasks include developing the enchanted wood, work on the dry stone wall maze, willow structure maintenance and footpath maintenance.
Bike Trail volunteering
Maintaining Dalby Forest and all of its trails takes some work! Dalby has some fantastic mountain bike trails and we work with volunteers to develop and maintain these. Our rangers run regular volunteer days on the mountain bike trails in Dalby Forest. The mountain bike trails at Stainburn are maintained by SingletrAction in partnership with Forestry England.
Arts volunteering
Dalby Forest boasts an array of artwork sculptures and pieces, designed to bring out the hidden depths of the forest and evoke curiosity and magic. From large to small, our sculptures and art pieces all need a touch of tender loving care and the help of volunteers is much needed. You will be given a full induction and learn about all of the pieces. You can help set up some of the exhibitions and even get hands-on with the artists themselves in their workshops.