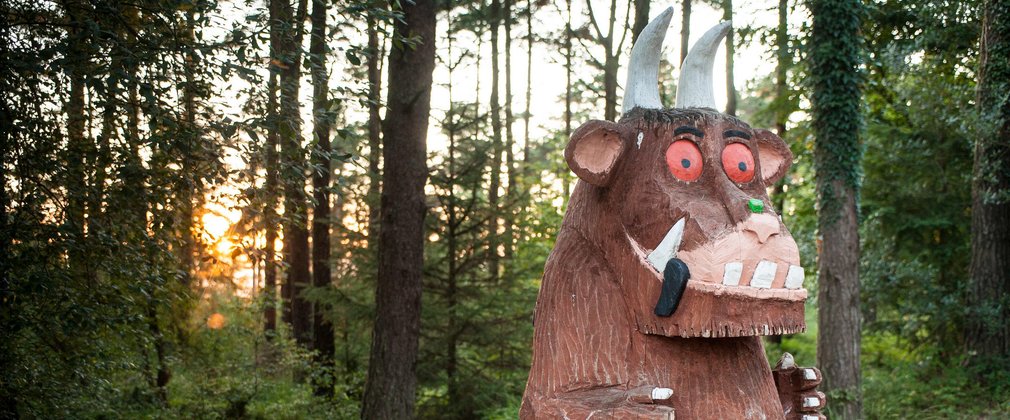 Gruffalo Sculpture at Delamere Forest
If you venture into the deep dark wood you may bump into the Gruffalo from Julia Donaldson's classic story. 
We've put a fence around Gruffalo for safety reasons. He's been living in the forest for quite a long time now and isn't really up to hugging and climbing at the moment.
Post your Gruffalo photos on our Facebook page - we'd love to see them.
Activity information
Delamere Forest, Linmere, Delamere, Northwich, CW8 2HZ
You can find the Gruffalo by following the Blakemere or Linmere walking trails or the Whitemoor or Hunger cycling trails.